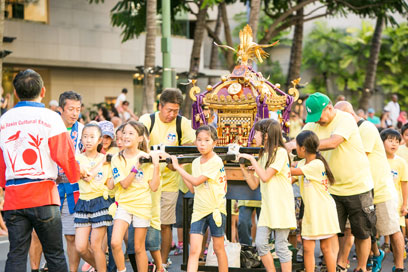 The phenomenal success of the Honolulu Festival is thanks to the ever-increasing dedication and enthusiasm of all of our volunteers. It is their amazing display of Aloha Spirit that puts a smile on our guests each year.
Various volunteer opportunities are available, such as assisting the cultural events at the Hawaii Convention Center and the Grand Parade in Waikiki.
If you would like to volunteer, please fill out the online registration form and get ready to have a great time!