*Registration will be accepted until February 17th, 2023.
(Applications close upon reaching its capacity.)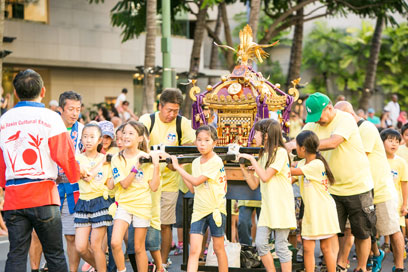 The phenomenal success of the Honolulu Festival is thanks to the ever-increasing dedication and enthusiasm of all of our volunteers. It is their amazing display of Aloha Spirit that puts a smile on our guests each year.
Various volunteer opportunities are available, such as assisting the cultural events at the Hawaii Convention Center and the Grand Parade in Waikiki.
If you would like to volunteer, please fill out the online registration form and get ready to have a great time!
Honolulu Festival, Main Venue (Hawaii Convention Center)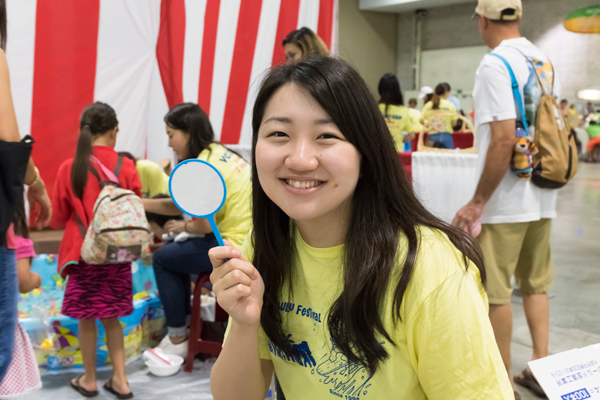 3/11 9:00am-1:30pm,1:30pm-6:00pm & 3/12 9:00am-3:30pm
Supplies: T shirt, Bottled Water, 3/12 only Bento provided
Ennichi
Information

greeting and explanation for visitors.
Supplies

supply of ennichi items and facility management.
HCC Operation Support
Operation Support

greeting visitors by the entrance.
guidance for event programs.
required to stand during your entire shift.
Film Festival
Operation Support

welcoming guests.
presenting the information on the film's title and its running time.
collecting donations from guests.
supporting the staff members during the film.
*We have other duties at HCC.
Grand Parade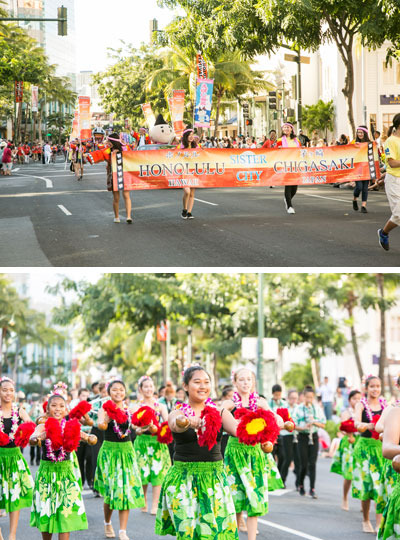 3/12 3:30pm-8:00pm
This is such a rare opportunity which you will have an unforgettable experience.
The Honolulu Festival's Grand Parade has received the Legacy Award from the city of Honolulu. As a result, it was recognized as an annual event of Honolulu, which does not require a request for approval from the city.
The Grand Parade is where you can enjoy watching spectacular performances such as hula dance and Japanese mikoshi (portable shrine) on the streets of Kalakaua Avenue in Waikiki.
Placard

walking along Kalakaua Avenue from Saratoga Road to Kapahulu Avenue (approx. 1 mile).
*Please note that we may ask you to pick up happi coats at the end point of the parade.
Honolulu Daijayama/Neputa/Saitama Ryujin-kai/Mikoshi Maui, Children & Inaho

participating in pushing the huge carts and floats of the traditional Japanese festivals along Kalakaua Avenue from Saratoga Road to Kapahulu Avenue (approx. 1 mile).
Supplies: T shirt or Happi coat, Snack provided
*Happi are collected after the end of parade.
DaijayamaDance Practice and Parade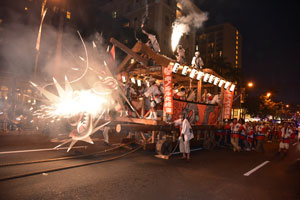 3/11 2:00pm-4:00pm & 3/12 2:00pm-8:00pm
The Daijayama is a famous festival at Omuta city in Fukuoka. Their traditional dance is enjoyed by many.
Daijayama Dancer

participating in the Daijayama dance to excite the finale of the Grand Parade.
*You must be able to attend on 3/11 (practice session) and 3/12 (Grand Parade).
https://youtu.be/ETJuE74ILqM