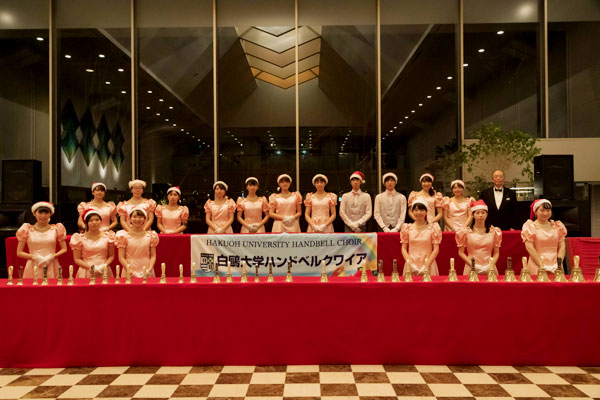 Participation years from 2006(12th)
This year marks 32 years since the handbell choir started as a part of music education. We participated in the World Competition 14 times and performed in front of the Emperor and Empress of Japan.
We have our yearly concert in February and also this is our 28th time for the concert tour in Hawaii . This is the third time for our participation in the Honolulu Festival.