Honolulu Festival is a fantastic opportunity for international students visiting Hawaii to interact with locals and people from all around the Pacific.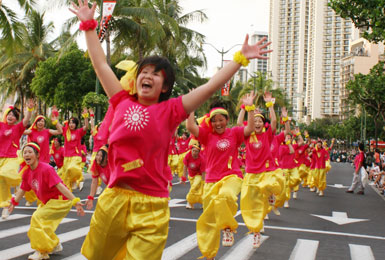 Opportunity for exchange with Pacific wide cultures International Cultural Exchange
The Honolulu Festival offers cultural exchange opportunities for local and international students. Various opportunities for cultural performances and activities are available at the Hawaii Convention Center and other venue around Waikiki.
Local Agent or Receptive Tour Operator Introduction
For international groups, the Honolulu Festival Foundation can introduce the official inbound operator to assist with professional and economical arrangements of transportation and accommodation
Join the education day program as an observer or participant Education Day participation
The first day of the Honolulu Festival is designated as "Education Day". Hundreds of students from around Oahu schools gather at the Hawaii Convention Center to interact with the various cultural groups that are performing in the festival. Students have first hand opportunity to ask questions, interact and learn history, art, dance and language.