Honolulu Festival, which celebrated its 25th anniversary last year, has introduced a variety of fun cultural activities to Hawaii.
This year's Honolulu Festival takes the first step toward the next milestone of the 30th festival, and it has lots of brand-new events and activities in store! We will give you a sneak peek of one of such new events, the "Sake & Food Fest," as we follow how the exciting event has come to fruition. The following is an interview with the organizing committee of "Sake & Food Fest."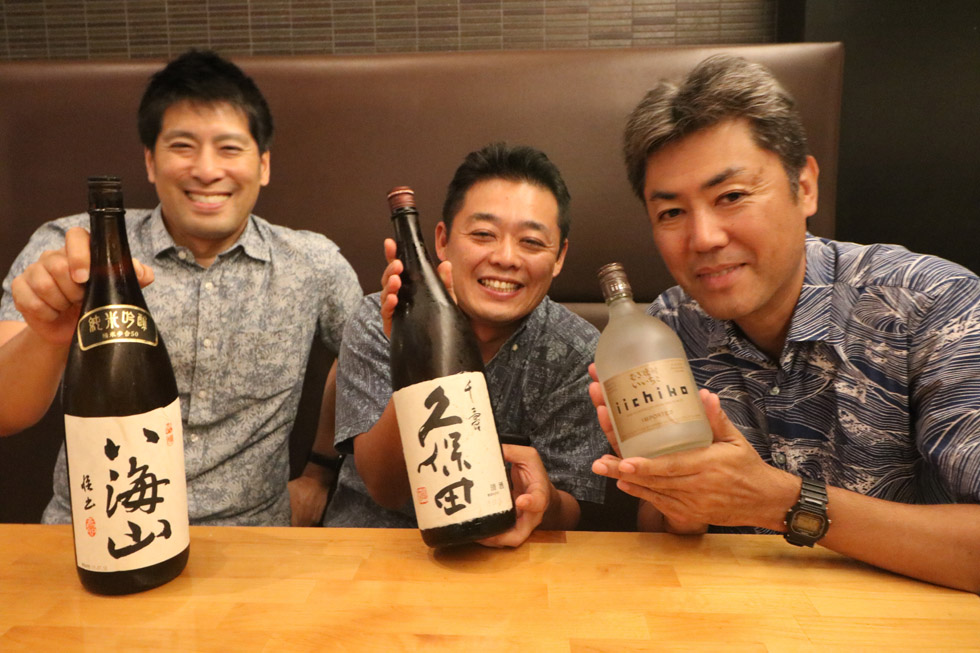 Mr. Nishimura, Director of the Honolulu Festival Organizing Committee (Left), Mr. Maruoka, Lead Member of the Sake & Food Fest Committee (Center), Mr. Sato, a member of the Honolulu Festival Organizing Committee (Right)
―How did you come up with the concept of "Sake & Food Fest"?
Nishimura: Japanese sake is becoming more and more popular worldwide, which made me wonder if we could host a sake-themed event as a part of the Honolulu Festival. So I started visiting sake tasting events in Hawaii for more concrete ideas.
―Right, there is already a lot of food and drink events going on in Hawaii.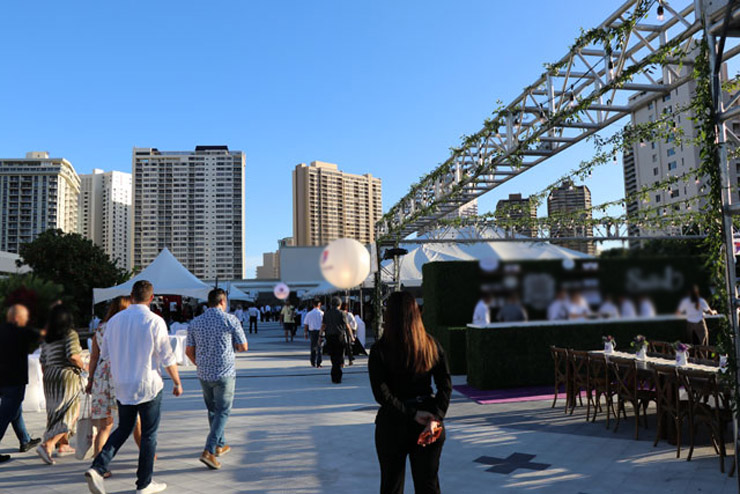 Nishimura: That's correct, but I got an impression from those events that their focus is simply on letting people drink, but not on telling them the stories and characteristics behind each drink. Instead of giving away alcohol to people without conveying the relevant knowledge and message from breweries, I was inspired to make use of Honolulu Festival as a platform of cultural exchange, and introduce sake as an integral part of Japanese culture.
―Your idea seems to be educational, but do you think the experience could be cultural too?
Nishimura: Yes I do, and I believe in sake's potential to get people interested in the unique Japanese culture. Although to be completely honest, I did think it is simply a good idea since people would be attracted to any events that involve food and drink.
All: (Laughter)
Nishimura: We're aiming for over 30,000 guests!
Maruoka: We also put an emphasis on food to be enjoyed with sake for this event. Using ingredients from Hawaii, we've been coming up with great pairings of sake and food that can be enjoyed by locals, and sharing information about them.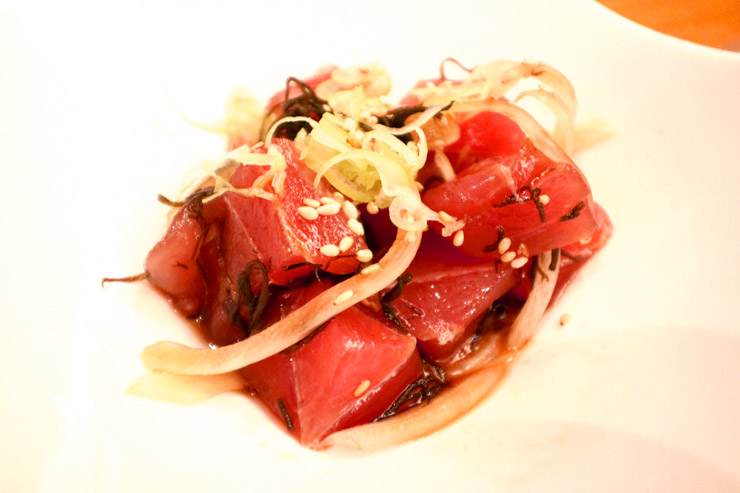 Nishimura: We are trying to make sake more familiar to people by teaching them different ways to enjoy it. And when we were collecting relevant information at the initial stage of event planning, we stumbled upon the crowdfunding site by Island Sake Brewery for building a sake brewery in Hawaii.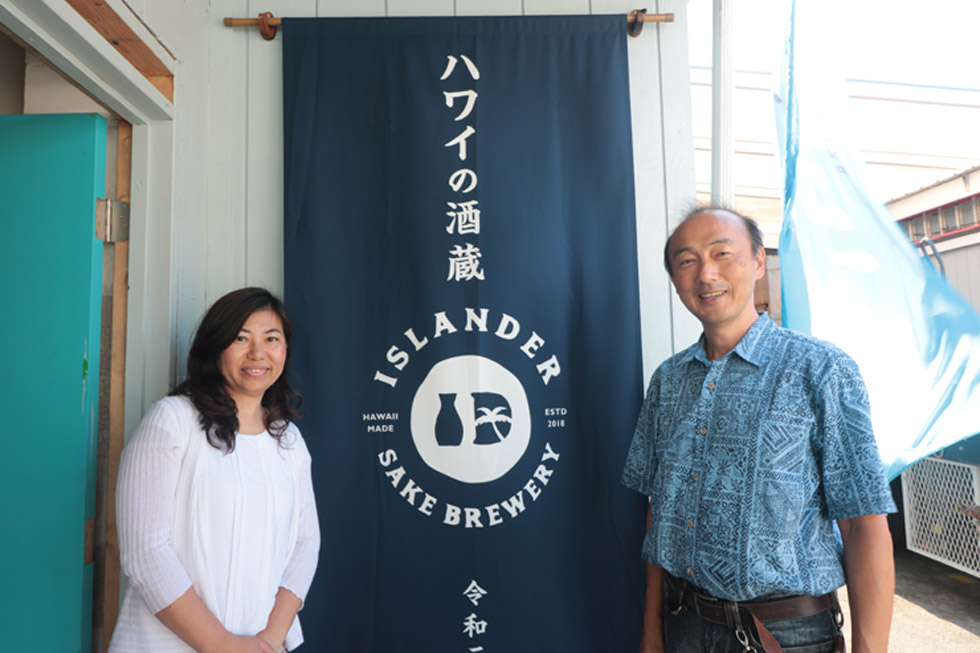 ―It must be one of the breweries featured in Sake & Food Fest.
Nishimura: We'd like to support sake brewery making its comeback to Hawaii after decades-long absence. Hawaii celebrated the 150th anniversary of Japanese immigration last year, and there used to be a lot of Japanese immigrants making sake in Hawaii. But the last sake brewery in Honolulu closed its doors 33 years ago, and the whole culture of sake making in Hawaii has gone since then.
―I had no idea that sake making used to be a part of the culture among Japanese immigrants.
Nishimura: Yes, and we empathize with what Island Sake Brewery does to revive the sake making culture in Hawaii.
Sato: I have participated in the Honolulu Festival for 6 years in a row, and what I think has been missing is food and drink; I always thought that the festival is lacking an element of traditional festivals in Japan, where food vendors play a big role.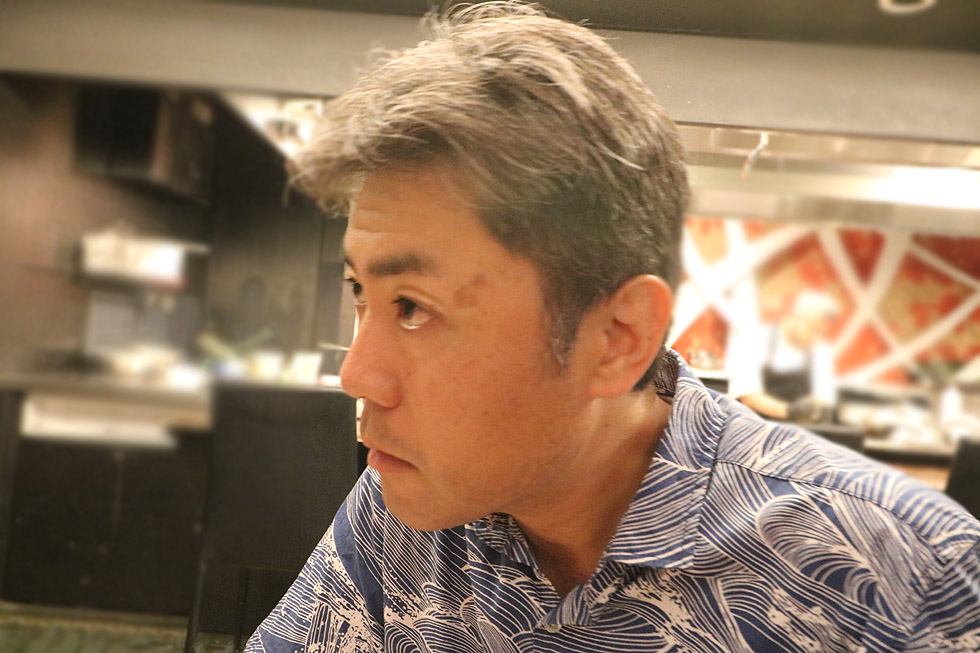 ―You're right, no Japanese festival is complete without them.
Sato: There are about 25,000 guests, including families, coming to the Honolulu Festival over the course of two days, so it is a shame that they don't get to enjoy food, which represents the joy and fun of Japanese festivals. We'd like to offer delicious Japanese festival fare, like takoyaki, yakisoba, okonomiyaki, ikayaki (grilled squid), ringoame (candy apple), and…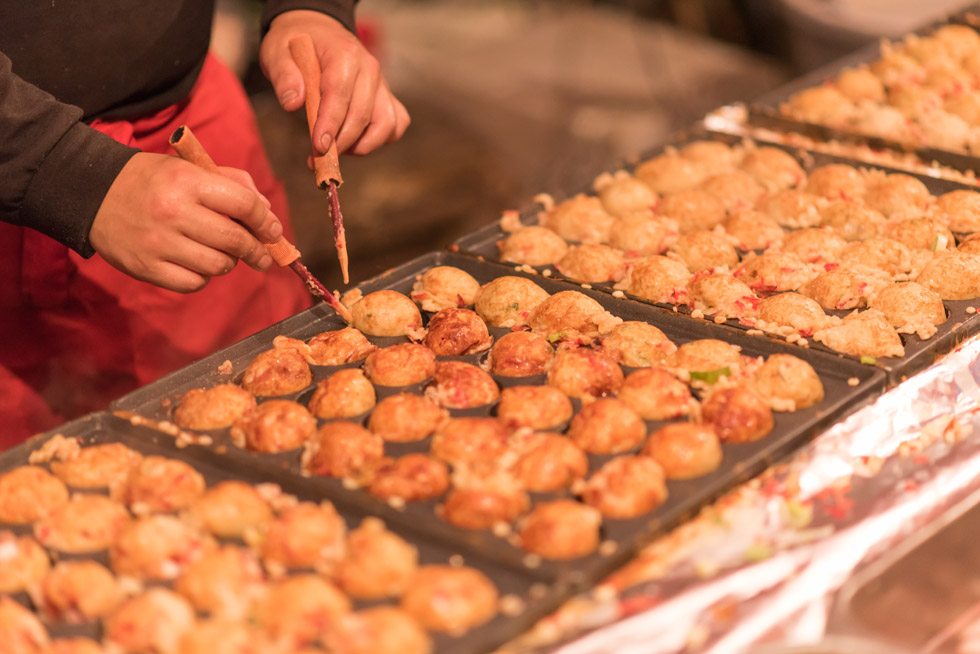 Nishimura: Your list never ends! (laughter)
Sato: I mean, a festival with few food options is just a little sad. And visiting popular food and drink events with Nishimura-san, I felt like the Honolulu Festival can do a better job at conveying the culture behind sake. I'm convinced that there's a lot that the festival can do to educate people and get them more interested in not just sake, but also other Japanese drinks like shochu and awamori (Okinawan alcohol).
―I remember you, Sato-san, that you always told me that you wanted to do a food-related event for the Honolulu Festival. You once told me to do it, even though I'm in charge of online business!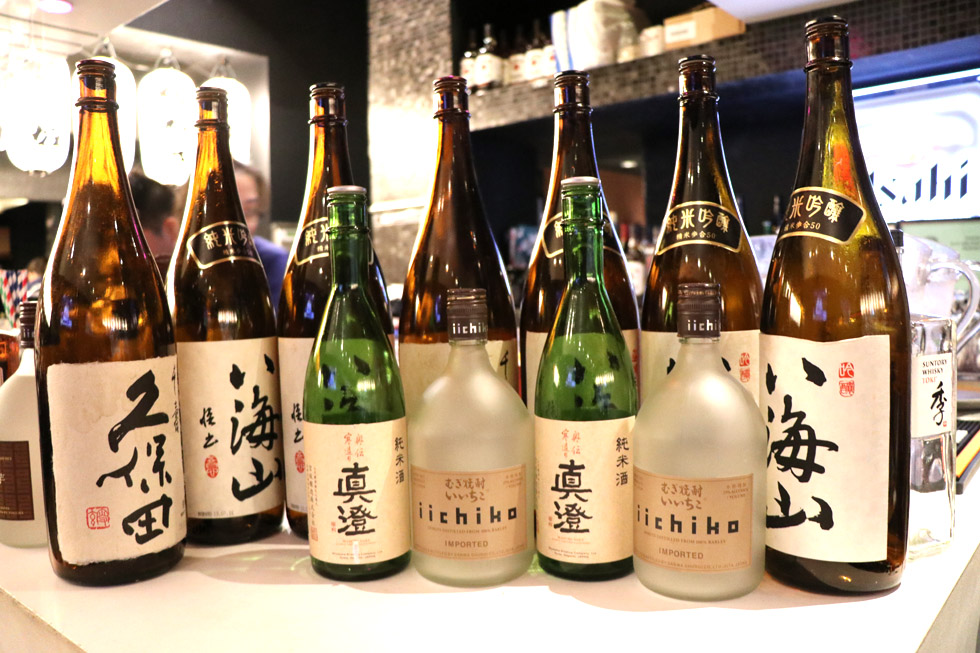 Sato: Honolulu Festival has grown to become one of the largest events in Hawaii, but there's so much more we can do. Toward the next milestone of 30th festival, we want to expand the contents and grow even further. Our first goal is to welcome 30,000 guests to the Hawaii Convention Center venue, and I hope Sake & Food Fest will help us achieve it.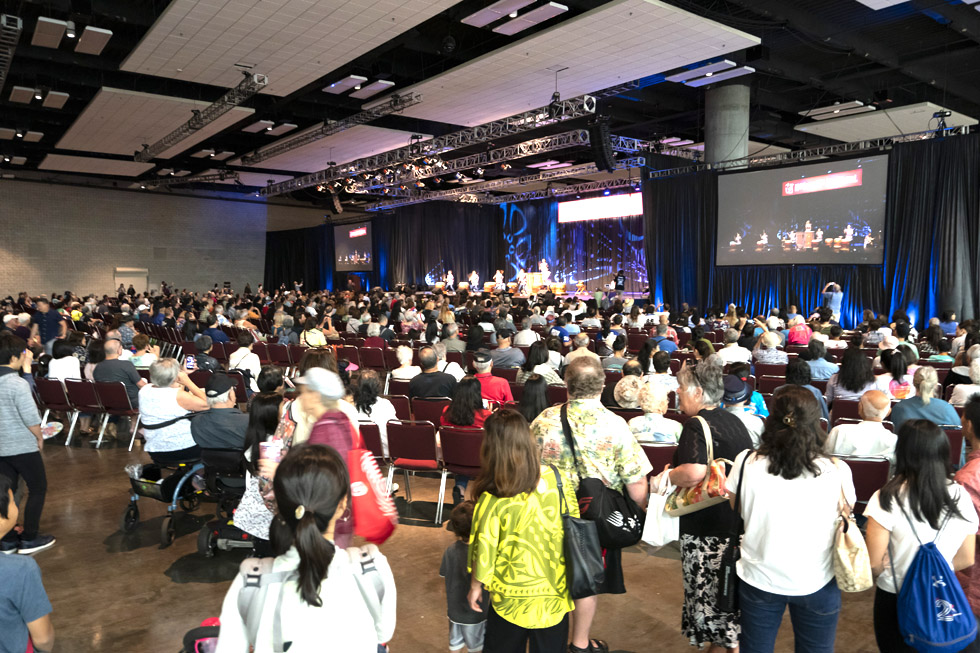 ―So Maruoka-san, you just came to Hawaii from Japan last year, and you're already in charge of organizing Sake & Food Fest. Where did you even start to carry out the input from Nishimura-san and Sato-san?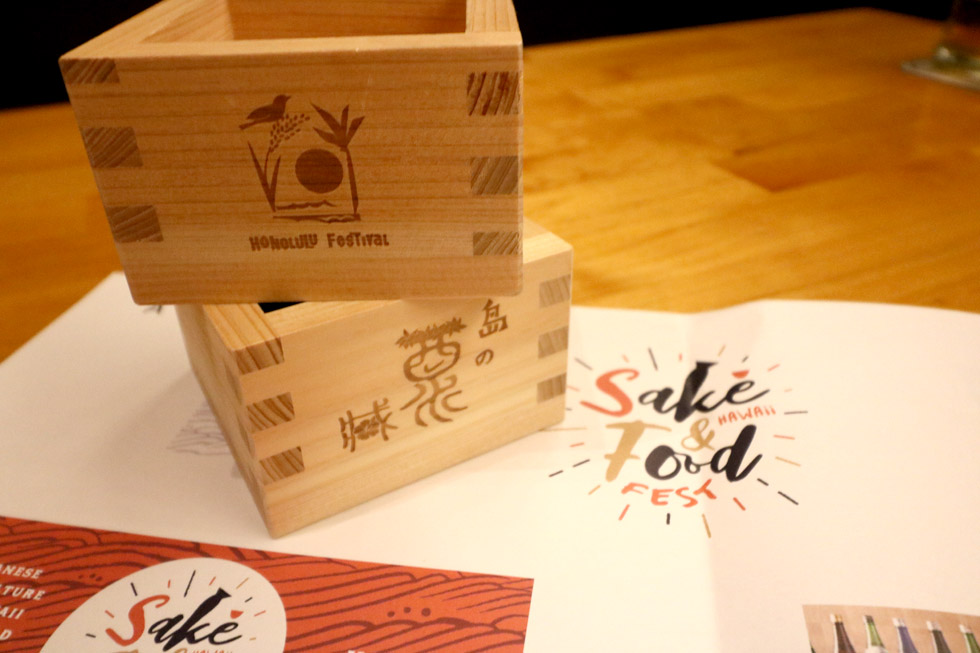 Maruoka: When I attended the Honolulu Festival board meeting, we received feedback that it is unclear how a sake event at Honolulu Festival would be differentiated from other food and drink events that already exist. But as Nishimura-san said, as I visited local events, I felt like they were lacking an aspect of deepening people's understanding of drinks they're having. So I emphasized the concept of cultural learning experience in our proposal to the board members, and we took it from there.
And in order to make the experience truly educational, we reached out to the Japan Sake & Shochu Makers Association and got their insights, and we've spent a big chunk of time thinking about sake in general.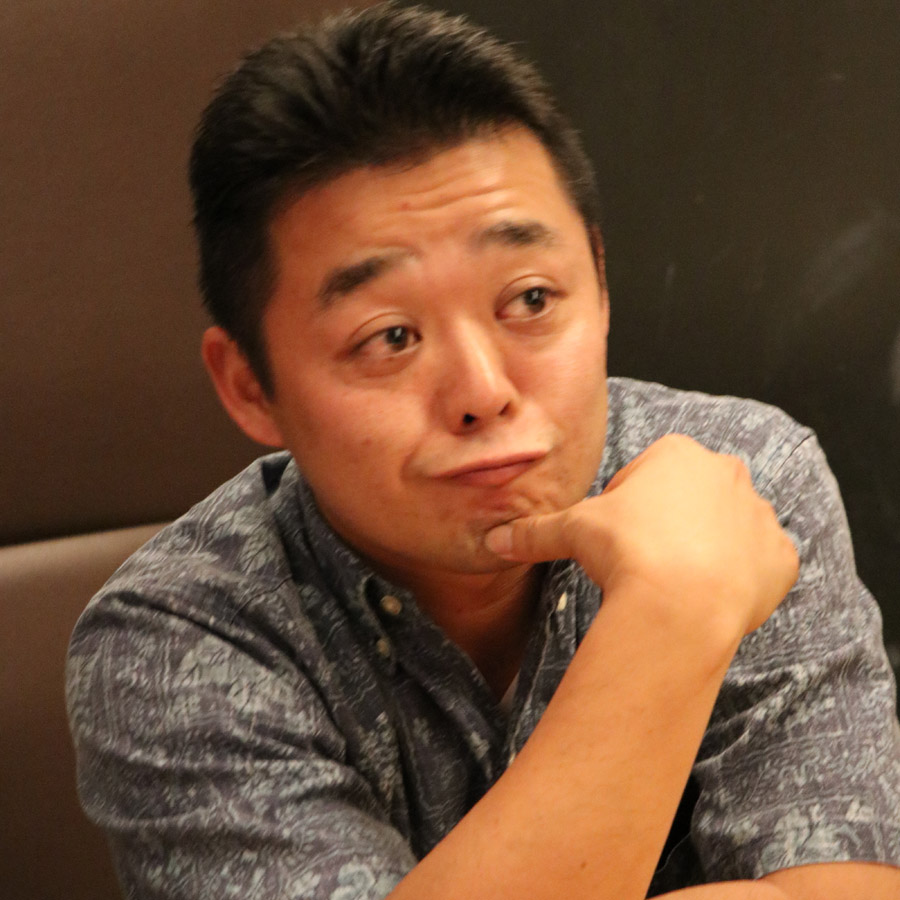 ―Can you elaborate on why you decided to contact the association?
Maruoka: We felt the need to get in touch with a reputable association and provide information correctly, instead of expressing personal opinions and ideas about sake.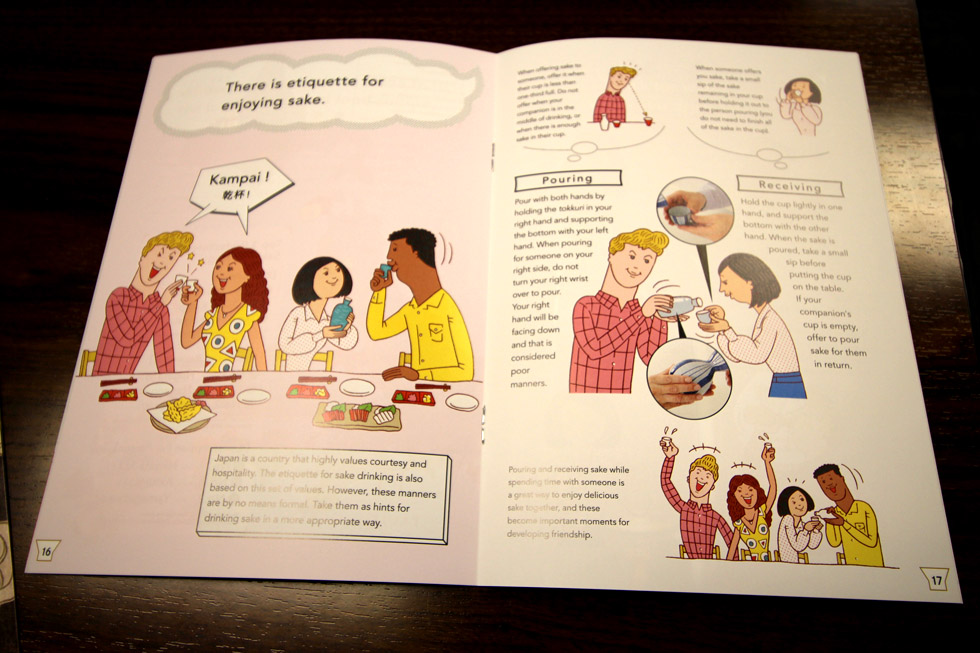 ―I can see now that so much effort has been put into organizing this event. Can you tell us more details about the event? For instance, can people actually drink?
Maruoka: Luckily we've got sponsorships from multiple sake breweries, so we will provide a limited number of free samples during the event. Those breweries understood our concept very well and are happy to sponsor us, so I already feel like this event was worth the effort.
Example of sake served at Sake & Food Fest (including sake from Japan)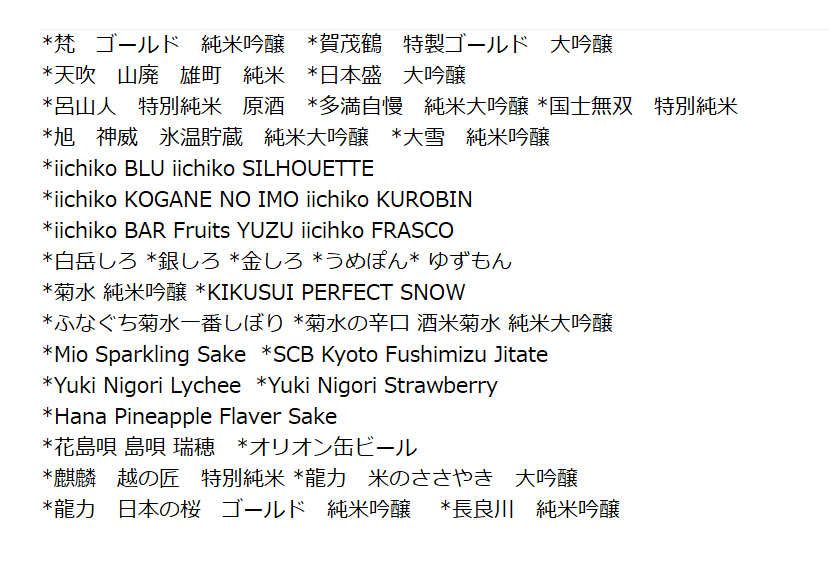 Maruoka: We will be serving 3 to 5 sake brands per brewery, and we're expecting more than 68 brands at the event.
Sato: Will there be awamori?
Nishimura: Yes of course! We can't miss awamori since it's also a unique Japanese drink. Miss Awamori will attend the event from Okinawa, and there will be exhibitions and brochures about different types of awamori.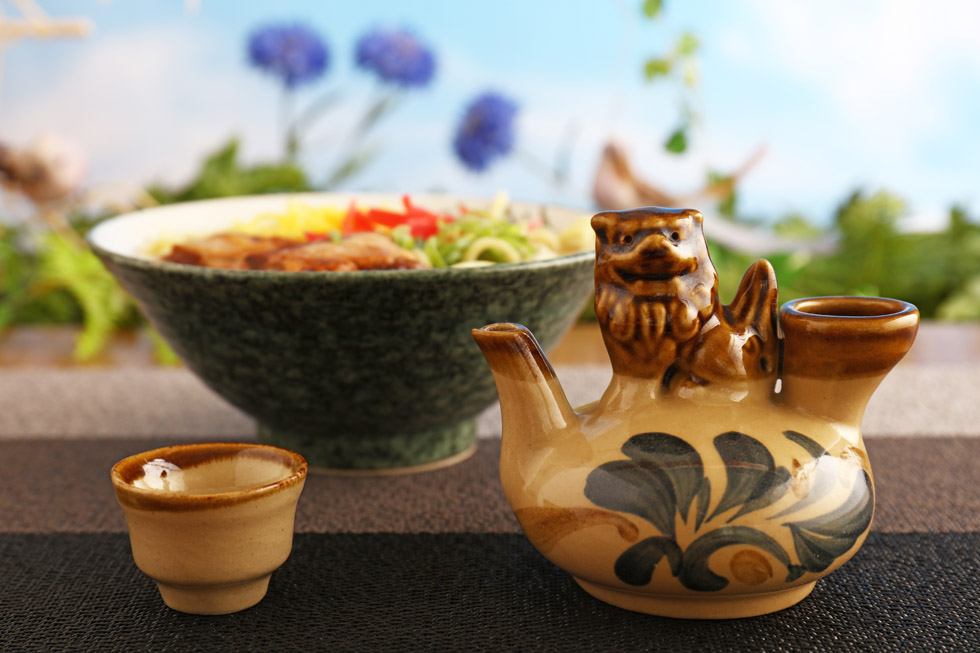 Maruoka: We also have brochures about knowing your sake, courtesy of the Japan Sake & Shochu Makers Association. English version of the brochure is also available.
―I found it fascinating that we can go talk to sake connoisseurs at each sampling booth, and I hope there will be lots of them at the event.
Sato: I've heard that you can get a sake sommelier certification, so it would be great if we can administer the test for certification during the event down the road. I'd love to set up a system where people come to the event to learn about sake, take the test, and eventually come back as volunteers to educate other people in turn.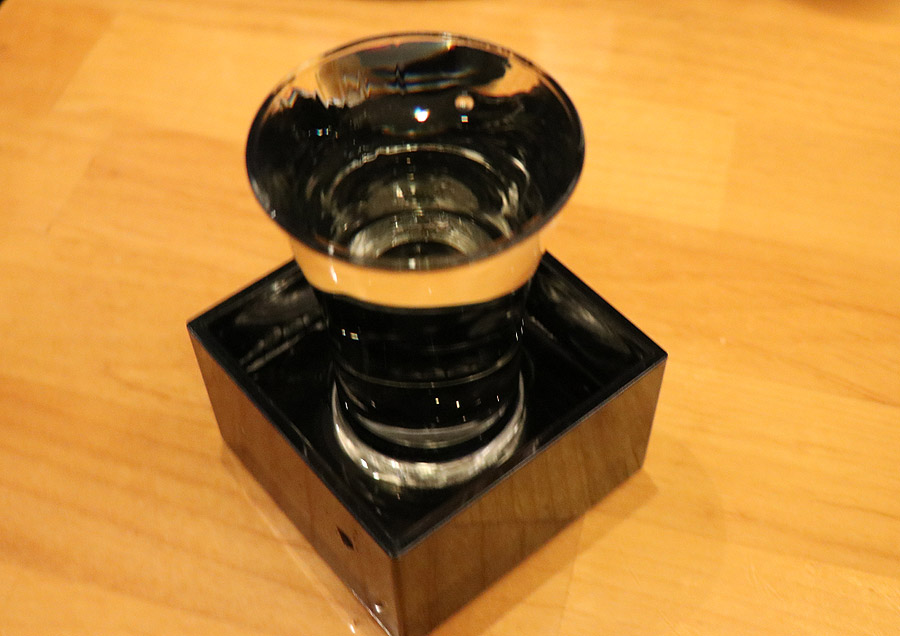 Maruoka: One remaining concern is how well interpreters at each booth can express the spirit of sake to the guests, but I don't think it will be a major issue; 3 out of 4 participating breweries have people who can speak good English on board.
Sato: We've barely started establishing the foundation of the event, and we hope it will keep growing every year, with an increasing support from sake breweries in Japan.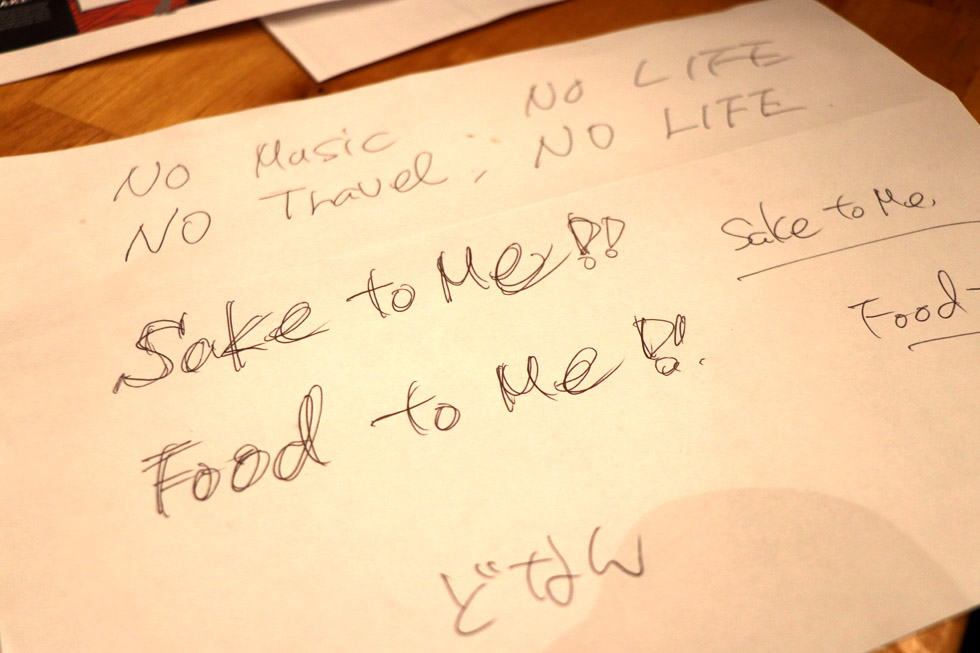 Maruoka: And for the guests, we hope that they get a direct taste of Japan through the experience of tasting delicious sake.
Sato: It will truly be a hands-on experience, using your senses and learning about sake with them.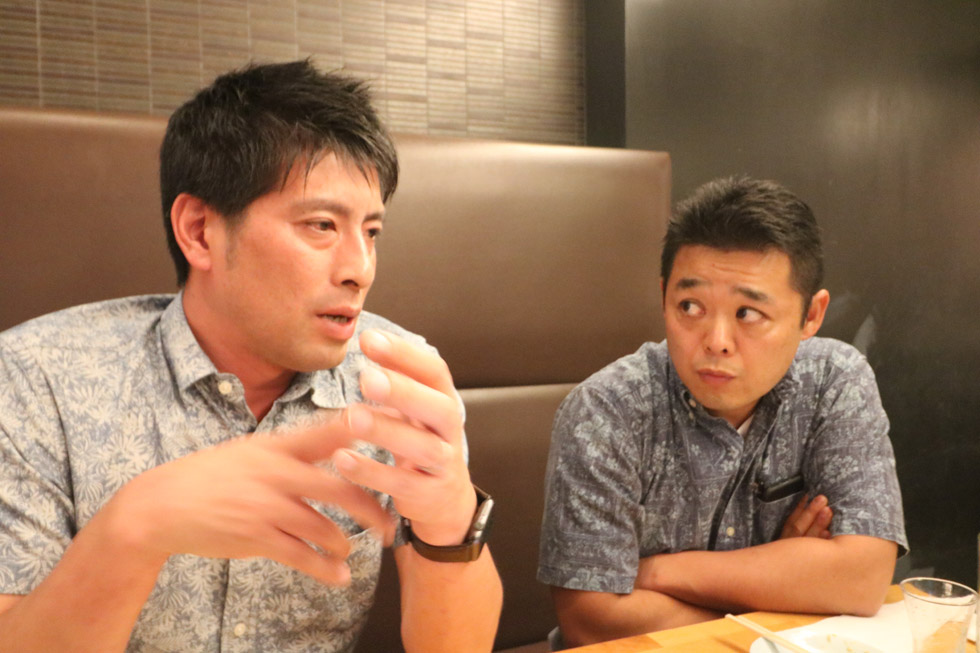 ―You have mentioned "learning" about sake and sake-making, but what exactly do guests get to learn?
Maruoka: People tend to associate "sake" with Japanese rice wine, but we would want them to know that the word actually refers to alcohol in general. We will introduce different types of sake, such as rice wine, shochu, and awamori, to the guests using panels.
In particular, we will focus on the flavors of each sake, and how it can be enjoyed. By visualizing the flavors on a chart, just like how different types of wine are classified according to their flavors, we'd like to get people to think about which sake would be their type.
I'd imagine that people will be surprised simply by the variety of sake. But in addition to that, they get to taste the sake of their choice, and discover their new favorite. Panels will be placed close to the sampling booths, and we'd like to make food pairing suggestions as well.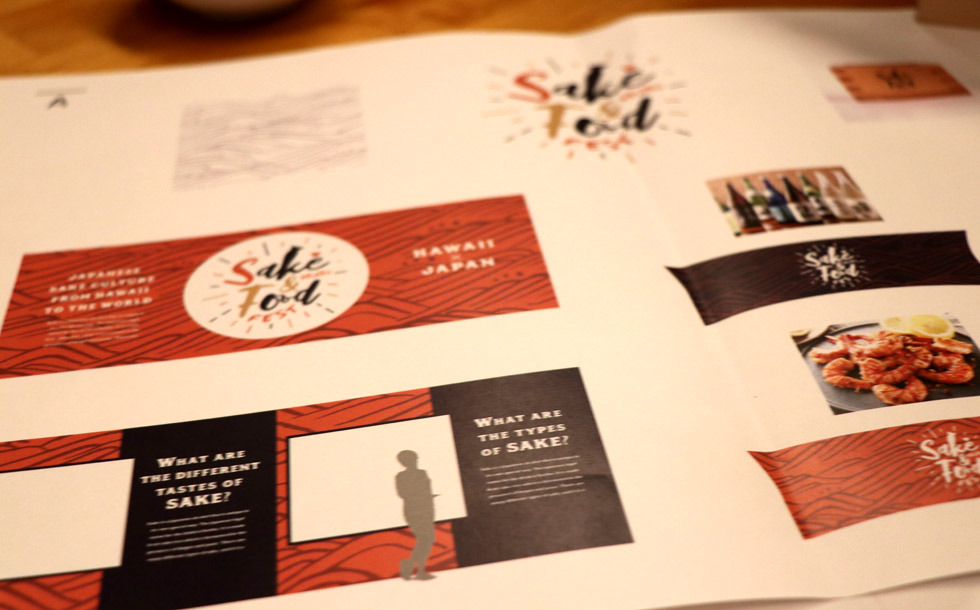 ―And lastly, any message you would like to send to the Honolulu Festival guests?
Sato: Sake & Food Fest will be a completely different event from all the other ones to our guests, and it may change their entire impression of Honolulu Festival. The event is a start of a new generation of Honolulu Festival, and I'm sure that they will enjoy the festival with a fresh touch.
Although the very first event is not likely to succeed perfectly, we will keep improving the contents every year so that it will attract more and more people. I hope I'll see you there at the Sake & Food Fest!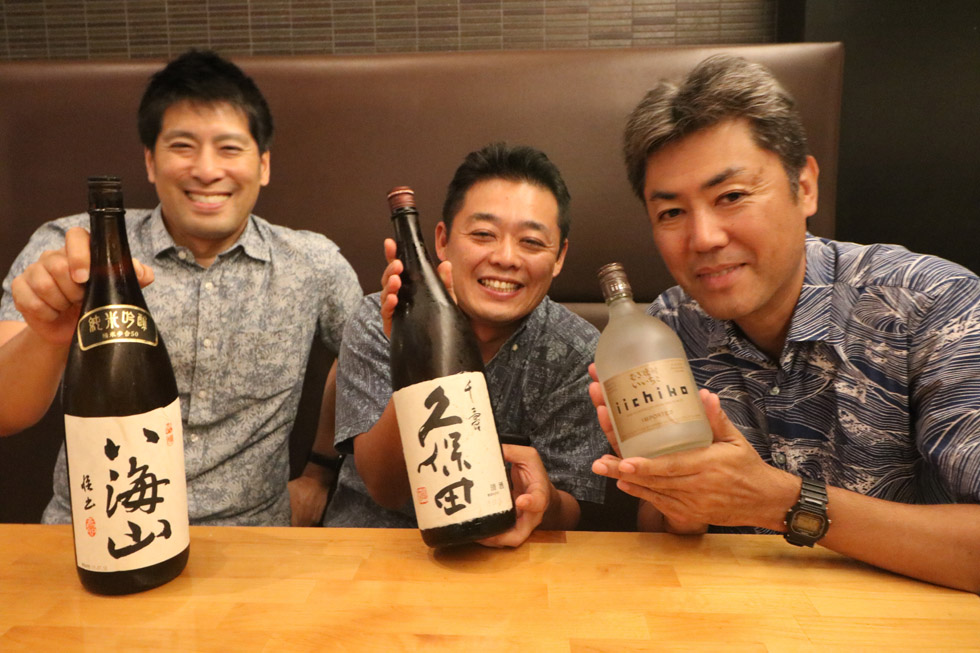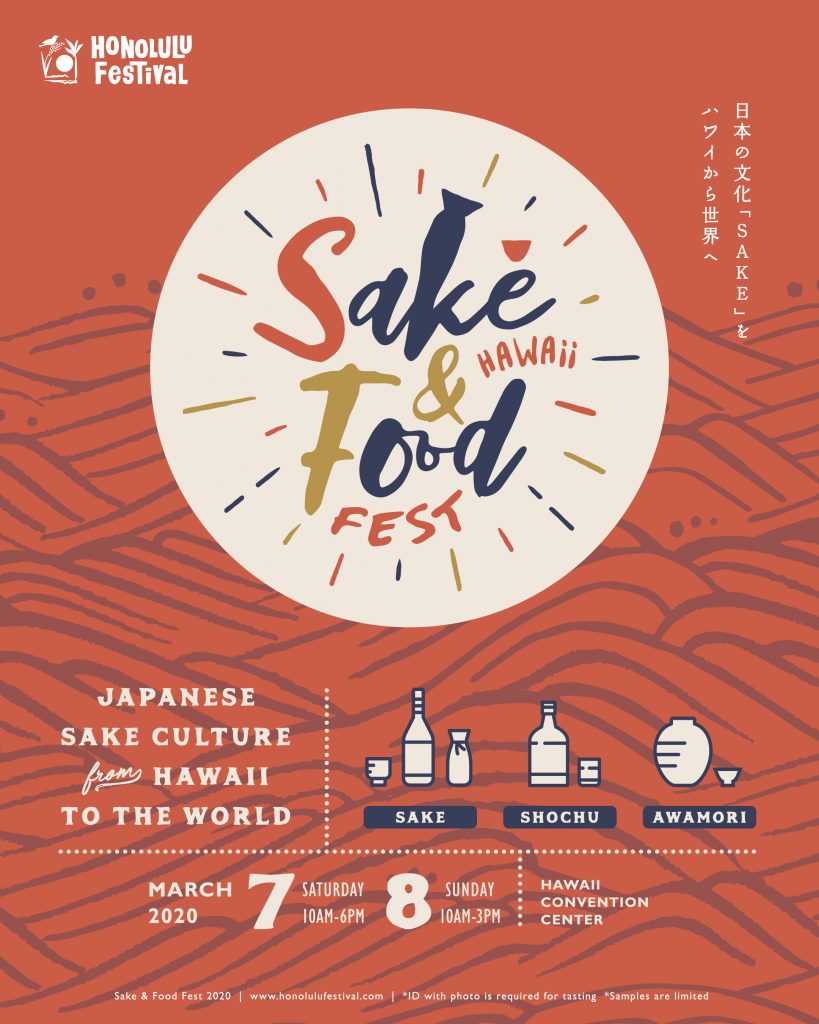 Date:
・3/7 Sat 10:00am-6:00pm
・3/8 Sun 10:00am-3:00pm
Place: Hawaii Convention Center
* Please show your photo ID for sake tasting.
* There is limit of sake tasting.