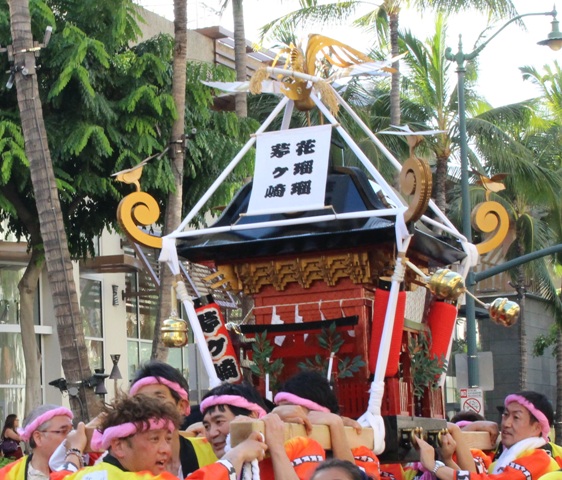 Participation years from 2006(12th)
We are Chigasaki's traditional culture, "Chigasaki Beach Hamaori Festival" from Honolulu's sister city, Chigasaki. The Hamaori Festival tells the coming of summer which is held in the early morning on the beach of Chigasaki at the beginning of summer.
Also, Soshu Mikoshi (portable shrine) used for the Hamaori Festival will be carried by our members at the Grand Parade, while playing the folk song "Jinku" and excite the crowds!