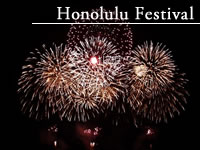 Team Taiwan:
Celebrating 30 years of sisterhood between Hawaii and Taiwan.
Director General, Richard Lin of the Taipei Economic and Cultural Office of Honolulu is leading the team today.
Taiwan has 16 tribes of indigenous people, and studies have found direct linage to the Native Hawaiian as we are one Pacific Islander community.
Honoring our Hawaiian culture in Taiwan, we have Mele Hula who flew in for the festival to dance for you.
You may also recognize the diablo or aka the Chinese yoyo being played here before you. A fun game played in schoolyards around Taiwan.
Rounding out the group we have 3 representatives of San-Tai-Zu who is a Daoist Prince meant to share happiness and peace to Hawaii and its community.