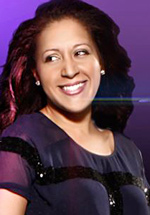 Participation years from 2006(12th)
Kim Lecar is a Singer-Songwriter from New York who recently moved to Oahu.
Highlight Performances include "Reggae Jerk Jam" opening act for Jamaican Reggae Band "Third World," "Tampa Bays Got Talent" and was a Semi-finalist in the Altafrekuencia Record Competition "Quiero Cantar 2010," Tampa, Florida. In late 2011 she launched the recording of her co-produced EP "Battles of The Heart" released in 2012 available on iTunes.