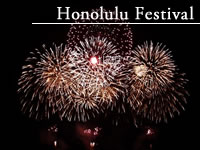 Potomac Falls High School is located in Sterling, Virginia, a suburb of Washington D.C. The band program at Potomac Falls High School offers a wide range of opportunities to students of our school. In addition to the Symphonic and Concert Bands, students participate in a Jazz Ensemble, Flute Choir, Marching Band, Indoor Drum Line as well as a variety of solo and small ensemble opportunities. The program also supports vibrant Winter Guard program.
Over its short time in existence, Potomac Falls has earned nearly 150 trophies for outstanding performances, primarily in marching band. We are a seven-time Virginia Honor Band, in recognition of superior ratings at both the state marching band and the district concert band festivals in the same academic year.
The musicians representing Potomac Falls High School in Hawaii, under their second director Mr.Tim Niebergall, are an all-volunteer band comprised of students from various ensembles within the program. Our group was specially created for this trip.