Co-sponsored by Consulate General of Japan at Honolulu
and Honolulu Festival Foundation
– Free Admission –
Date: Sat, Mar. 12, 2011
Venue: Hawaii Convention Center, 3rd Floor, 310 Theatre
---
LETTERS FROM IWO JIMA
---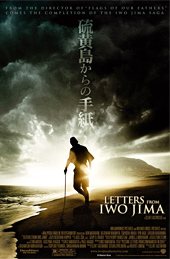 11:00am – 1:20pm (140 minutes)
In Japanese with English subtitles
2006 film
Director: Clint Eastwood
Cast: Ken Watanabe, Kazunari Ninomiya, Ryo Kase
This intense war drama looks at the battle of Iwo Jima from the point of view of the Japanese soldiers called upon to defend that pivotal island. The soldiers arrive, set up camps and bunkers, but their personal stories drive this film. Taken from actual letters from the beleaguered soldiers, the Japanese soldiers felt the same fear, regret and loneliness as their American counterparts.
LETTERS FROM IWO JIMA Official Website
http://iwojimathemovie.warnerbros.com/
---
FLAGS OF OUR FATHERS
---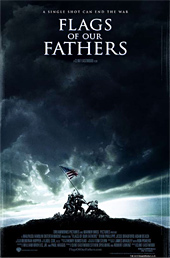 2:00pm – 4:15pm (132 minutes)
2006 film
Director: Clint Eastwood
Cast: Ryan Phillippe, Jesse Bradford, Adam Beach
Based on the bestselling book by James Bradley and Ron Powers, "Flags of our Fathers" tells the stories of the six men who raised the American flag in the famous photo at Iwo Jima. This film deals with the mental and emotional struggle that affected the survivors of this battle which was a turning point in WWII.
FLAGS OF OUR FATHERS Official Website
http://www.flagsofourfathers.com/
| | |
| --- | --- |
| 11:00 - | LETTERS FROM IWO JIMA |
| 14:00 - | FLAGS OF OUR FATHERS |