Venue: Hawaii Convention Center
(Parking is available at $10 per vehicle.)
– Free Admission –
Symposium
"3/11 Tsunami Debris: Japan-U.S. Collaborative Effort"
in Cooperation with Consulate General of Japan at Honolulu

Saturday, March 2, 2013
9:00am – 12:00pm
Hawaii Convention Center, 3rd Floor, #323
*No reservations are necessary*
Language: English & Japanese with interpreter
Please join us for a Symposium to discuss the 3/11 Tsunami debris and how Japan and the United States are dealing with and collaborating on the management of this emerging issue.
The Symposium will bring together experts from Japan and the United States to discuss the issue of ocean debris management, how agencies on each side are dealing with the 3/11 Tsunami debris, and discuss ways for future cooperation.
The event is also intended to inform the public about State of Hawaii's response and actions. The Symposium is free and open to the public.
Program Agenda:
Moderator: Dr. Jeffrey Hornung (Japan Expert at the Asia-Pacific Center for Security Studies)
Session I: Welcome & Japan's Perspective
< Keynote Speakers >
– Mr. Tsuyoshi Saito (former Deputy Chief Cabinet Secretary, Government of Japan)
– Mr. Toyoei Shigeeda (Consul General of Japan at Honolulu)
– Mr. Kazuhisa Ito (Cabinet Counselor, The Secretariat of the Headquarters for
Ocean Policy, Cabinet Office, Government of Japan)
– Mr. Takashi Mori (Director, Office of Marine Environment, Ministry of Environment,
Government of Japan)
Session II: U.S. Perspective
< Keynote Speakers >
– Ms. Carey Morishige (Pacific Islands Regional Coordinator, NOAA)
– Mr. Gary Gill (Deputy Director, Environmental Health Administration, Hawaii State
Department of Health)
– Hawaii State Department of Land and Natural Resources [Invited]
– Commander Martin Smith (Marine Environmental Response Specialist, 14th District –
U.S. Coast Guard)
Closing Remarks and Questions and Answer Session
---
Movie "LIGHT UP NIPPON"
---
Saturday, March 2, 2013 1:00pm – (90 minutes / Documentary)
Hawaii Convention Center, 3rd Floor, #316A-B-C
This documentary follows the determination of a young man and his friends who are affected by the disaster of the Tohoku Earthquake and Tsunami. To overcome this disaster, they organize spectacular firework exhibitions to be displayed simultaneously at ten of the disaster areas. His firework presentations serve as a memorial service to mourn for those who passed away and to pray for a quick recovery.
LIGHT UP NIPPON Official Website
http://www.lightupnippon.net (Japanese)
---
Presentation
Rebuilding begins on the road -Story Behind the Camera-
---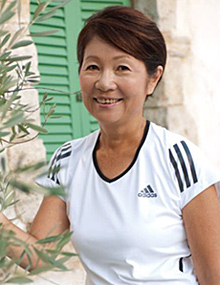 Saturday, March 2, 2013
1:30pm – 4:00pm
Hawaii Convention Center, 3rd Floor, #301
Host: Reiko T. Rogers
Guest Speaker: Mamiko Akutagawa (Road EnvironmentPlanner, Granddaughter of Ryunosuke Akutagawa who was the famous author active in Taisho period Japan)
She will talk about the "road" leading toward the recovery of the disaster areas in Tohoku (northeast Japan.)