Sending Out to the World
Our Prayers for the Pursuit of Peace
 ~ Nagaoka Fireworks in Honolulu ~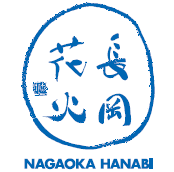 Local Time in Honolulu  8:30 p.m. Sunday, March 8, 2015
Local Time in Japan     3:30 p.m. Monday, March 9, 2015
---
Fireworks Program
Our Prayers for the Pursuit of Peace (single-shot fireworks)
Three shots of white chrysanthemum fireworks will be presented to the night sky in honor of American and Japanese war victims, for the U.S.-Japan friendship, and as our expression of the pursuit of everlasting world peace. These white chrysanthemum fireworks symbolizing peace will also be displayed at Pearl Harbor on August 14th and 15th, 2015.
The Bonds of Friendship between the U.S.A. and Japan (star mine)
Accompanied by Hawai'i Pono'i, the national anthem of the former Kingdom of Hawai'i and the present-day state song of Hawai'i, fireworks full of red and gold as vivid as the bird feathers that were used to decorate the royal family's capes and sashes will brilliantly paint the night sky, honoring King Kamehameha the Great.
Phoenix (star mine)
It has been ten years since the Great Chûetsu Earthquake caused serious damage to Nagaoka. In the hope of a complete recovery from the disaster, the phoenix-shaped fireworks embody our promise to further step forward with the future in mind. These fireworks will be launched to the song "Jupiter" by Ayaka Hirahara, just as they are displayed in Nagaoka, their birthplace.
HAWAII FIVE-O (single shots in sequence)
Accompanied by the theme song of the hit TV series FIVE-O, an action-packed show about the Special State Task Force filmed against the backdrop of beautiful landscapes of Hawai'i, single shots will be launched in sequence. In the first half of the display, the fireworks, mainly composed of large shells, will be shot off one by one (simultaneously from three locations) at a rather slow tempo, while the latter half will close with Nagaokans' favorite "weeping willows," which will be launched at random intervals.
"Ten Chi Jin" (star mine)
Awesome to behold, these spectacular fireworks will be shot off along with the magnificent sounds of the theme music from "Ten Chi Jin," a long-running period TV drama that was broadcast a few years ago. This historical drama, which was also broadcast in Hawai'i, featured parts of Nagaoka in its story. We hope you all enjoy the story-telling dramatic show that is only possible with the multi-colored artistic fireworks created by the combination of pyro-techniques developed in Japan.
---
Nagaoka Fireworks in Honolulu are made possible through a Japan-U.S.A. joint production in which a U.S. fireworks company launches fireworks shells that were manufactured by three Japanese companies: Abe Fireworks Co., Ltd., Niigata Pyrotechnics Corporation, and Ojiya Fireworks Ltd.