*************************
The 23nd Annual Honolulu Festival
Friendship Gala

*************************
The Friendship Gala is an exciting event featuring wonderful cuisine and cultural performances.
The purpose of the Friendship Gala is to promote friendship and international goodwill between the people of Hawaii and the Asia-Pacific region.
Festival participants are offered a unique insight into the cultures of the region through dance, song and regional cuisine by some of Hawaii's most famous chefs and restaurants.
The Friendship Gala enable the Honolulu Festival Foundation to offer enriching educational programs and opportunities to increase the global understanding and awareness of local school children.
Highlight :
The Friendship Party, held at the Hawai'i Convention Center, will be hosting famous local musicians to deliver the Hawaiian charm through music.
Music by Hawaii's version of the Grammys, Na Hoku Hanohano Award winner, Mailani, with long-time industry favorite, Na Hoa, will surely encompass the listeners with full of aloha spirits.
In addition, there will be a special Fundraising Auction held for the first time.
We hope you will enjoy the Friendship Party and stimulate all five of your senses.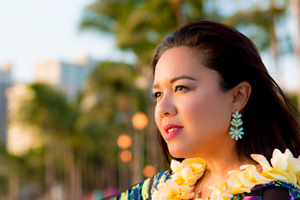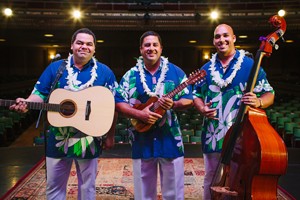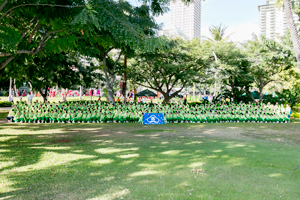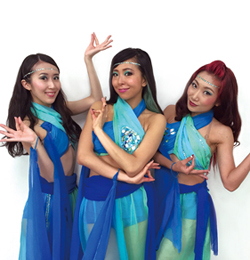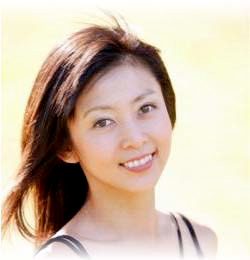 Restaurant :
The event will also have chefs from eight exquisite restaurants in Hawaii, to offer uniquely crafted tasteful meals to guests once again.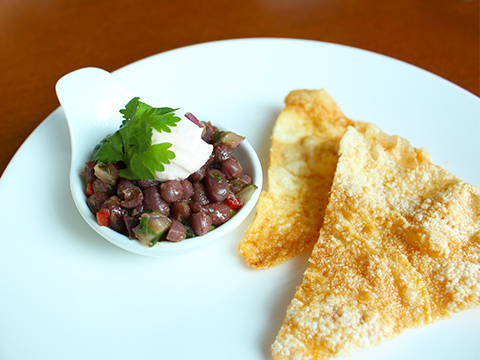 MW Restaurant (Vegetarian)
~ Menu ~
Tokachi Azuki Bean & Guacamole with Red Bean Chips

Local's favorite! MW Restaurant offers variety of creative cuisines, using lots of fresh ingredients from Hawaii. This cooked red beans with guacamole greatly matches with the taste of red chips!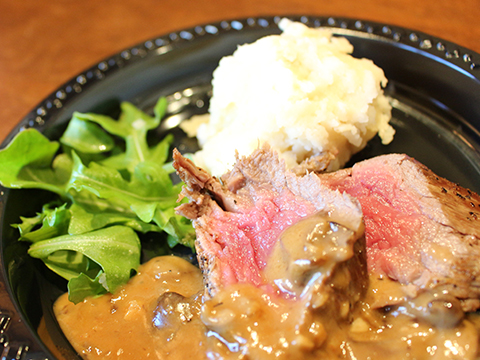 RUTH'S CHRIS STEAK HOUSE (Meat)
~ Menu ~
Seared Tenderloin

Ruth's Chris Steak House is upscale fine dining restaurant which has a long history in the U.S. It is known for offering custom aged USDA Prime beef .This old-American style steakhouse is very popular around the U.S. Their sizzling tenderloin is one of the best!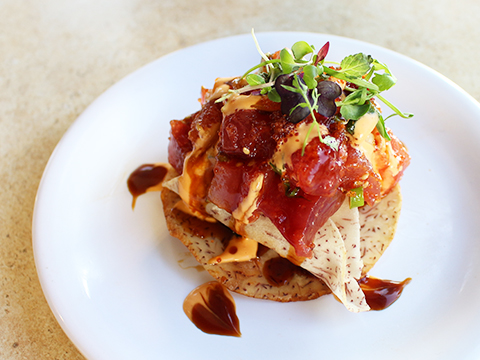 Nico's Pier 38 (Seafood)
~ Menu ~
Fresh spicy AHI poke Flavored with White Truffle Oil served on Local Taro Chips

If you would like to try a poke bowl, Nico's Pier 38 is the place to go! You can always enjoy fresh seafood since fishes are from the nearby fish market! You can't miss their original Japanese style sweet Kabayaki sauce on tune and flying fish roe with taro chips!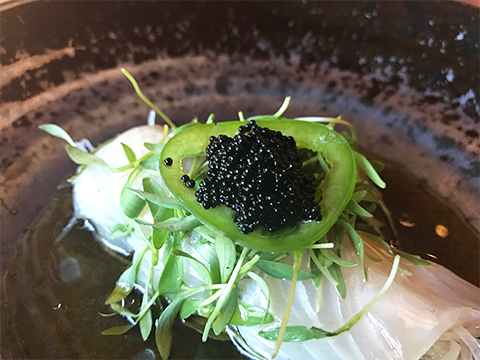 Shokudo Japanese Restaurant & Bar (Seafood)
~ Menu ~
Smoked Kona Kampachi

Shokudo Japanese Restaurant offers modern Japanese cuisine and known for its varieties! Their well-smoked Kona Kampachi tastes wonderfully delicious.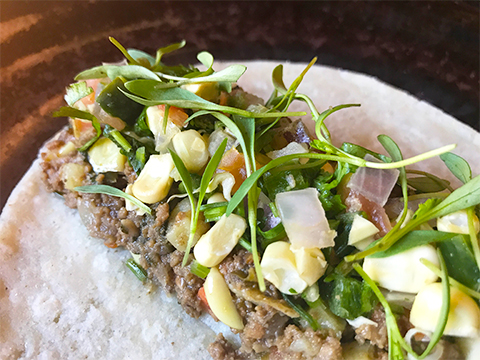 Buho Cocina Y Cantina (Meat)
~ Menu ~
Salsa Roja, Charred Kahuku Corn Relish

Buho Cocina y Cantina is a Mexican restaurant that uses fresh ingredients. Their "Salsa Roja, Charred Kahuku Corn Relish" is a dish that offers grilled beef with lots of vegetables including local grown corn, tomato and onion which makes it healthy.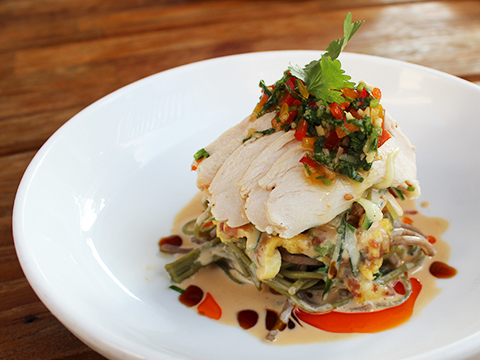 EATING HOUSE 1849 (Meat)
~ Menu ~
Cold Ginger Chicken Chinese style green tea soba

Eating House 1849 uses fresh local ingredients, which attracts customers with their creative cuisines. The owner, Roy Yamaguchi is a famous chef who's leading the Hawaii Regional Cuisine movement. Their "Cold Ginger Chicken Chinese style green tea soba" is an ethnic cuisine that leaves you full, which the taste of ginger is appetizing!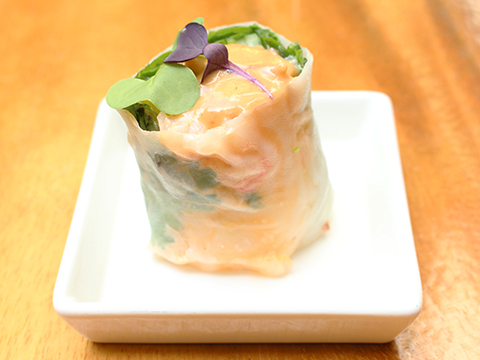 Tommy Bahama Restaurant & Bar (Seafood)
~ Menu ~
Poach Shrimp Summer Roll with Peanut sauce

Tommy Bahama Restaurant, Bar & Store is one of the best fancy restaurants in Waikiki. Their peanut sauce mixed with aïoli and Sriracha sauce is moderately sweet and gives a rich taste that you can't have anywhere else!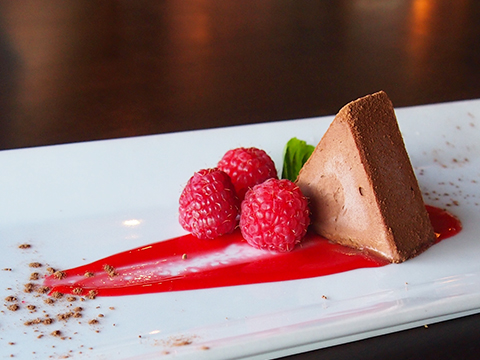 JJ French Pastry & Bistro (Dessert)
~ Menu ~
Chocolate Raspberry

JJ French Pastry & Bistro is a popular restaurant in Kaimuki, where you can enjoy various gourmets. It won the Hale 'Aina Awards which are Honolulu Magazine's annual dining awards. Their "Chocolate Raspberry" is made from one of their specialty "Chocolate Pyramid Cake". Please enjoy the rich chocolate flavor!