Introduction to Sugihara Chiune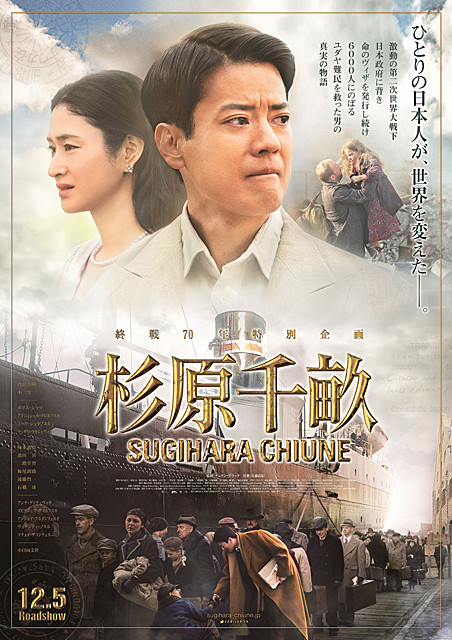 ©2015 "PERSONA NON GRATA" FILM PARTNERS
The year is 1939, the world was headed toward World War II. As the influence of the Nazi regime strengthened, fear against Jewish communities grew stronger. The European countries under the Nazi regime began persecuting and isolating Jewish people which forced millions of Jewish population to seek for refuge without any hope. It was during this time of chaos, when Chiune Sugihara was assigned to Lithuania as the Vice Consul general of Japan for the Japanese Consulate.
The film Persona Non Grata, depicts the life of Chiune Sugihara, who is referred to as the "Japanese Schindler" that saved thousands of Jewish lives from the Nazi prosecution during World War II. Despite of it, his fateful decision led to disobeying the Japanese government.
The Honolulu Festival is proud to present the life of Chiune Sugihara and the involvement of the Japan Travel Bureau, which led Jewish refugees to escape by ships. We hope to bring light to this important piece of history to promote global peace and harmony.
The Work of Akira Kitade
Speaker: AKIRA KITADE
Visas of Life and the Epic Journey:How the Sugihara Survivors Reached Japan (Chobunsha, 2014)
During World War II, approximately 6,000 Jewish people fled Nazi persecution through transit visa "Visas for Life", issued by Chiune Sugihara and they have reached the Tsuruga Port in Fukui Prefecture. The people in Tsuruga and Kobe as well as the employees of JTB and Nippon Yusen Kaisha (The Japan Mail Steamship Company) helped those Jewish refugees in Japan. Mr. Kitade went to the U.S. to gather information about the survivors. He wrote the Japanese version of the book based on his researches which was published in June, 2012.
About Akira Kitade
About Akira Kitade
Born in Ueno City, Mie in 1944 (current Iga City). He graduated Keio University with a degree in French literature in 1966. He worked for the Japan National Tourism Organization where he was assigned to Geneva, Dallas and Seoul. He resigned from the company in 2004. Currently, he is working as a freelance writer. His work include Fuusetsu no Kajin (Kodansha Shuppan Service Center, 2002), Pusankou Monogatari (Shakai-hyouronsha, 2009) and Visas of Life and the Epic Journey: How the Sugihara Survivors Reached Japan (Chobunsha, 2014).
Guest Speaker: Akira Kitade
Date: 3/11 (Sat), 3/12 (Sun)
Time:  12:00-13:00
Place: Hawaii Convention Center #310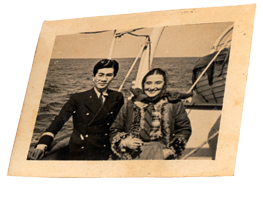 The Film: Persona Non Grata
Date: 3/11 (Sat), 3/12 (Sun)
Time:  13:00-15:30
Place: Hawaii Convention Center #310 
FREE Admission
DONATION Thank you for your support