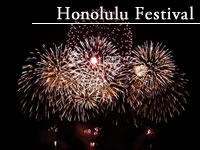 Participation years from 2006(12th)
BIBAK Hawaii was founded in November 1979 in Oahu and consists of descendance from Cordillera Region of the Philippines. B-I-B-A-K refers to provinces of Benguet (Baguio) , Ifugao, Bontoc (Mountain Province), Abra/Apayao and Kalinga BIBAK Hawaii promotes fellowship and unity among BIBAK members in the State of Hawaii, provides assistance and moral support to members in case of need or emergency.
BIBAK Hawaii promotes, share and preserves the Indigenous cultural heritage of the Igorots. BIBAK Hawaii had participated and supported numerous local community events & activities especially Honolulu Festival and Filipino Fiesta.