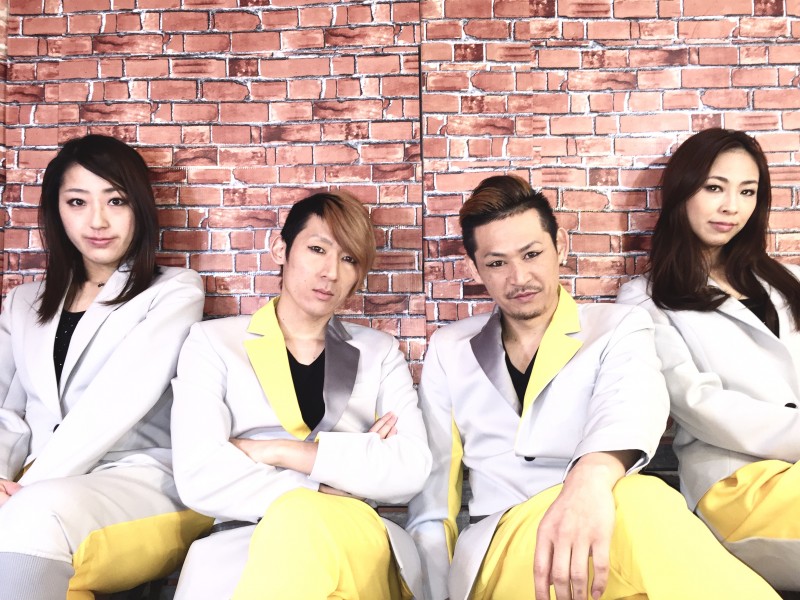 SOUL SPLASH CREW is a new-age dance performance group from Fukuoka, Japan. Its performance has been acclaimed not only in Japan but also on the stages of Las Vegas, the city of the entertainment.
SOUL SPLASH CREW has a quite unique style in its performance; mixing the elements of the East and West. Its dancing style is based on hi-tempo jazz dance yet presents the Japanese spirit which creates the live entertainment of its own.
Actively touring to the USA for cultural exchange programs, the group received letters of appreciation from Governor of Nevada in 2013 and Asia Bureau in Las Vegas in 2012 for its contribution as a bridge between Nevada and Asia.
SOUL SPLASH CREW formed in 2002 with the current members. Led by SHOW, the main choreographer and the winner of the dance competition in USA "Dance USA" in 2008, it has built strong teamwork and added the greater depth to its performance. Over 10 years, the group has performed over 1000 stages and enthralled audiences nationally and internationally.
In 2012, SOUL SPLASH CREW marked the highlights in its career, including succeeding the own-produced shows at Clark Country Library Theater, NV, USA and Zepp Fukuoka, Japan as well as the first TV appearance on V Asian TV. In addition, the group was invited to Las Vegas Aki Matsuri Japanese Festival presented by Japan Chamber of Commerce Nevada and has been a part of it every year since then.
SOUL SPLASH CREW still extends its creativity to entertain people with the performances like no other. From Fukuoka to the world. The splash of extreme joy that the group makes will soon cross the border and reach to the soul of people all over the world.