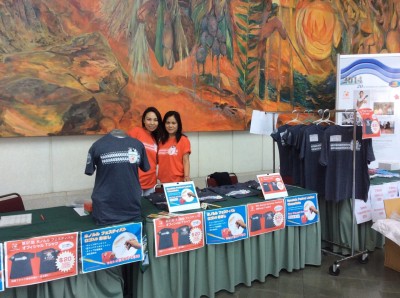 Honolulu Festival original T-shirts with 2015's limited design are now on sale!! You can get them at Hawaiian Convention Center, near the information desk.
We have 7 sizes; youth S, M, L, adult S, M, L, XL.
The price is $20, 150 limited!! Don't miss it!!
You can also buy special design portable chopsticks at $10 for 1 sets(pair).