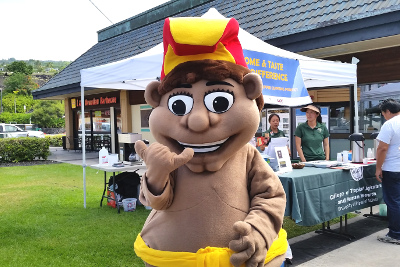 Hawaii's oldest historical food event "Kona Coffee Festival" was held from Friday, the 6th to Sunday the 15th November. Everybody enjoyed the coffee tasting at each booth as well as the excitement from the Hawaiian live concert.
Each year, Miss Kona Coffee joins us at the Honolulu Festival, showing our relationship with this event. We had a booth as a part of the promotion activities of the Honolulu Festival. We distributed brochures and official calendars for the 22nd event and in return we received support and donations from many participants. We deeply thank all of you who stopped by at our booth during the event.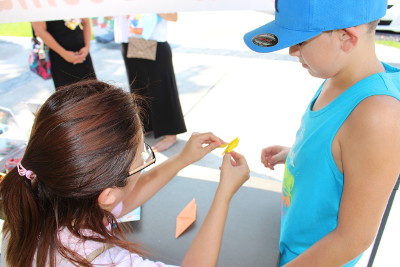 The Honolulu Festival is supported by the donations from all of you. Please be advised that you can easily contribute to this event online.
>>>Please click here for more information.
Miss Kona Coffee will be joining us for the 22nd Honolulu Festival to add more excitement to the event! You do not want to miss it!!!