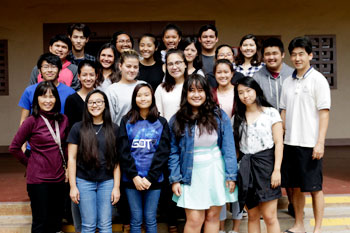 The students of H. P. Baldwin High School are the winners of this year's Honolulu Festival Maui Mikoshi Design Contest.
Their mikoshi will be unveiled at the Hawaii Convention Center on Saturday, March 10, 2018. The students will carry it in the Grand Parade along Kalakaua Avenue on Sunday, March 11, 2018.
This year's festival sub-theme is "Cultural Harmony, Journey to peace", which led students to brainstorm many symbols that represented many forms of cultural friendship that connects the world.
Maui Mikoshi Unveiling Ceremony
[ Date ] Saturday, March 10, 2018 11:30am – 11:45am
[ Venue ] Hawaii Convention Center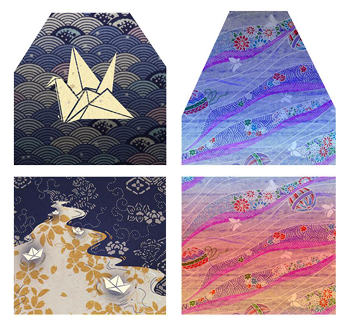 A Journey on the Nighttime Sea Toward A New Day of Peace
H. P. Baldwin High School
Inspired by the intricacies and discipline placed in the art of creating origami, we saw how humanity's journey to peace is very similar—both require time and effort but the result is something beautiful. Thus, we wanted to incorporate the traditional designs of origami to symbolize this year's theme, "Harmony over the Ocean, Journey to Peace."
The flowing design and cool color tone reflect the ocean and the warmer reds and oranges display the sunrise and sunset. The darker panels represent the nighttime before the beginning of the new day. One panel depicts origami boats floating on a golden path of water toward peace as the crane, the Japanese symbol for peace, graces the roof panel. The lighthouse shines as the guiding light toward peace through even the darkest night.
Please come see their mikoshi decorated with origami, in line with the 24th Honolulu Festival's focus on world peace.