Maui High School is the winner of the 16th Annual Maui Mikoshi Design Contest sponsored by the Honolulu Festival.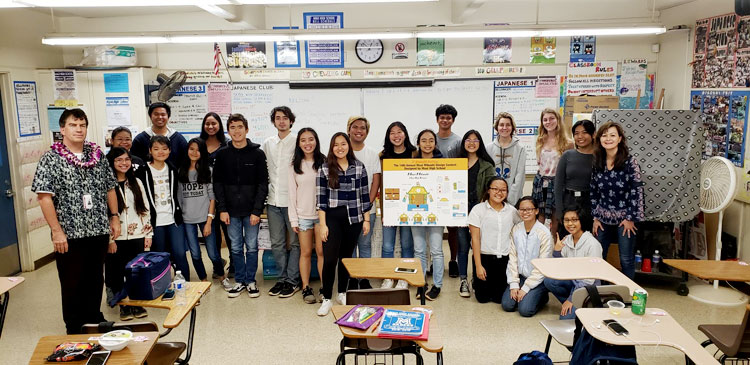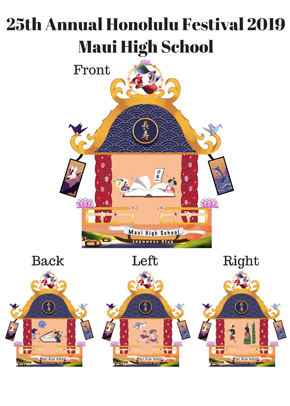 Maui Mikoshi
Here comes the Mikoshi created by the Maui High School Japanese Club students, under the supervision of their Japanese Language Instructor, Etsuko Nagahama.
The Maui Mikoshi Design Contest was developed in 2004 as part of Honolulu Festival's community outreach program. The idea of expanding the Festival' s programs to another island besides Oahu and having the young students of Maui learn and appreciate the Japanese culture were key factors in creating this event.
The designs are judged by officers of the Honolulu Festival Foundation and the criteria for judging is based on which design is most appropriate to the theme and sub-theme of the Honolulu Festival.
The sub-theme of the 25th Annual Honolulu Festival is "Looking Back to Create the Future: 25 Years of Aloha." Influenced by the rich history and cultural stories of Japan and Hawaii, the students incorporated symbols such as the crane and flowers to represent the harmony of cultures on this island and the freedom and happiness that arose from the sacrifice of those who came before us. Through their design, they wish to show the legacy and light that has guided and shaped our culture and home.
Maui Mikoshi Unveiling Ceremony
[ Date ] Saturday, March 9, 2019
[ Time ] 12:00pm-12:15pm
[ Venue ] Hawaii Convention Center 1F
Walls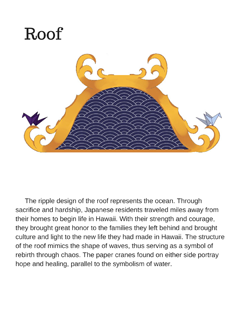 Roof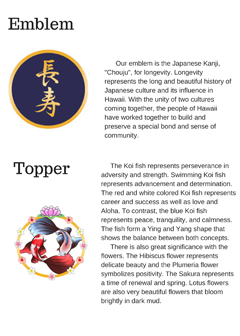 Emblem & Topper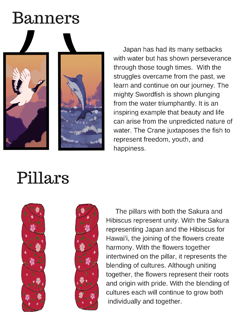 Banners & Pillars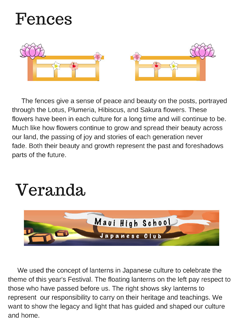 Fences & Veranda