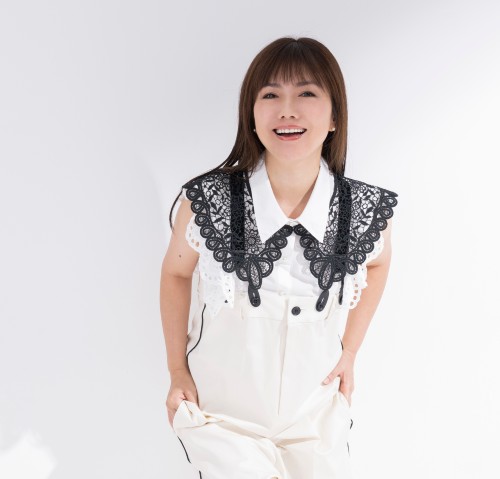 Honolulu Festival, one of the largest cultural exchange events in Hawaii (organized by the Honolulu Festival Foundation), will be held for three days starting March 10, 2023. We are pleased to announce the 27th Honolulu Festival Official Ambassador will be Hitomi Shimatani, one of Japan's leading singer and widely known for her active social contributions, including her song "CYCLE", inspired by the UN Summit's 2015 SDGSs (Sustainable Development Goals).
27th Honolulu Festival to be held for the first time in four year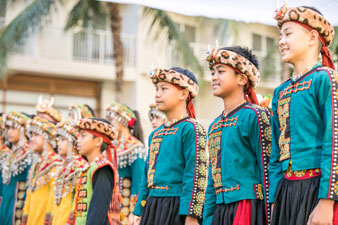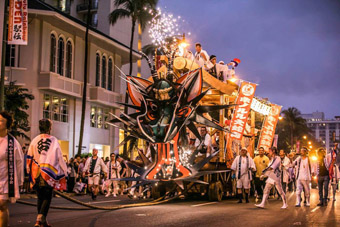 In March 1995, the Honolulu Festival Committee was formed and the first Honolulu Festival was held to further deepen exchanges between Japan and Hawaii through a variety of cultural and performing arts, martial arts, sports, and handicrafts, as well as introducing festivals from around Japan. The Honolulu Festival also provides an opportunity for visitors from around the world to experience the cultures of Japan, Hawaii, and the Pacific region.
The Honolulu Festival has become a beloved annual March event for local Hawaii residents, but due to the pandemic, it was cancelled for three consecutive years from 2020 to 2022. Currently, preparations are underway for the 27th festival to be held in March 2023.
Inauguration special mini live performance
A special mini-live will be held to commemorate Hitomi Shimatani's appointment as the 27th Honolulu Festival Official Ambassador. Since her debut in July 1999, Shimatani, a talented Japanese singer from Hiroshima, Japan, has been well received for her ability to sing various types of songs that transcend genres with her beautifully clear vocals. She has received
numerous awards including the Newcomer of the Year Award. In addition to her musical activities, she has appeared on many radio programs and TV shows in Japan.
For social contributions, "YUME Biyori" was selected as the theme song for the LGBT events in 2018. After the Great East Japan Earthquake, her charity song "Shiawase wo hakoberu youni" was released, which was sung together with 77 children from the Tohoku and the Great Hanshin-Awaji Earthquake areas. Her SDGs support song "CYCLE" was also released, as she performed at charity concerts.
【Honolulu Festival Outline】
■Name : 27th Honolulu Festival
■Venue :Honolulu, Hawaii, USA
■Sponsor: Honolulu Festival Foundation
■Date : Friday, March 10 – Sunday, March 12, 2023
■Venues: Hawaii Convention Center, Ala Moana Shopping Center, Kalakaua Boulevard, etc
【Hitomi Shimatani Official Ambassador Inauguration Mini-Live】
■Date :Saturday, Mach 11, 5:00 pm – 5:30 pm (TBD)
■Venue :Hawaii Convention Center 1F Stage
■Admission :Free
Event Schedule