This year, about 900 students from 16 schools attended the educational school tour. In addition, 20 groups let the students experience crafting and dancing.
---
– Dokkyo University (Japan) –
---
Dokkyo University held a calligraphy experience. The students made a postcard by themselves. It was impressive to see that they carefully taught the students focusing on having them experience calligraphy, regardless of the stroke order.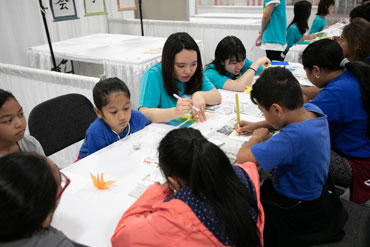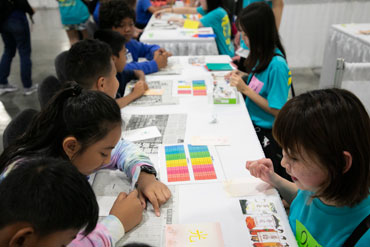 ---
– Kabuki –
---
This year, in commemoration of the 25th Honolulu Festival, and the Kabuki performance was held in Hawaii for the first time in about 50 years. Actual Kabuki actors participate in the educational school tour. The students were attracted to the dynamic performance of Kabuki with wooden clappers called "tsuke". Finally, they demonstrated how to walk like a male and female, and several students went up to the stage and was taught directly. It was a great 20 minutes.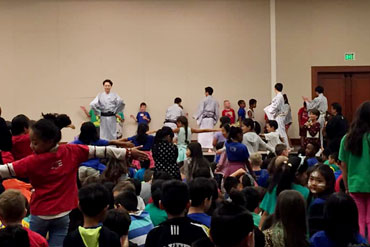 ---
– Polish Dance –
---
The first folk dance ensemble "Poligrodzianie" from Poland taught the students how to dance Polish dance. Enchanted the venue with wonderful costumes and live performances. The students also participated and enjoyed ethnic dance together.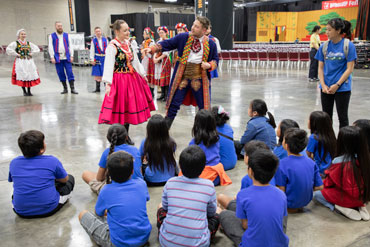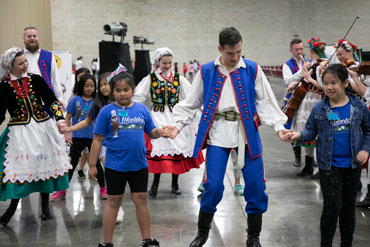 ---
– Samba dance –
---
Samba School Agia de Oro from Brazil offered samba dance experience. There were a lot of people who couldn't repress dancing when they heard the cheerful samba music. Viva samba with children and adults together!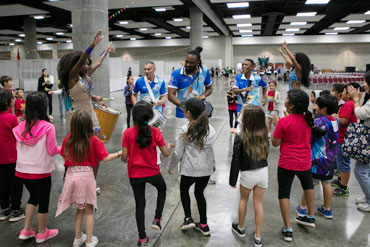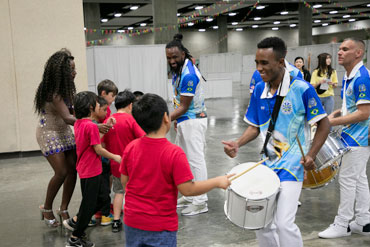 ---
– Steel Drum (Canada) –
---
Global drums – Lethbridge University from Canada introduced the musical instrument that were not familiar to you, with crystal clear tones, light rhythms, and explained the history of the instrument. The team showed the students a wonderful performance in good coordination with a sense of unity, such as turning around together while playing and shrugging their shoulders.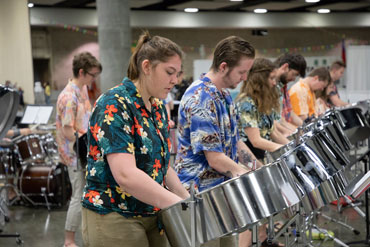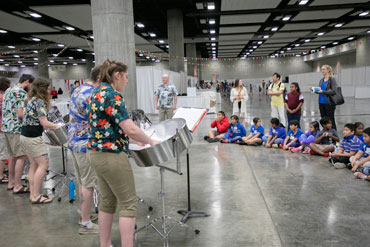 ---
– Other participating organizations –
---
A lot of great groups also participated in the 25th anniversary of the Honolulu Festival. It would be a memorable day for the students. To all the participants thank you!