The Nagaoka Fireworks was held for the finale at the Honolulu Festival. To commemorate the 25th anniversary of the Honolulu Festival, fireworks were launched for 25 minutes which was longer than usual this year.
The wind was strong and rainy during the day, but the rain stopped completely by night, and fireworks started at 20:30 as scheduled.
---
– 25,000 fireworks in Waikiki for a total of 25 minutes –
---
Memorial and prayer for peace
First of all, three white fireworks were displayed on the night sky, as a memorial to the war dead in the United States and Japan and prayer for the permanent peace of the world.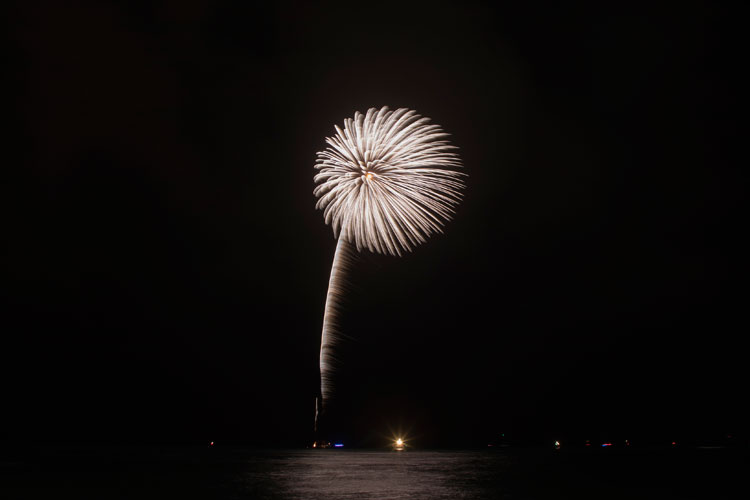 God Bless America
As a celebration for the 25th anniversary of the Honolulu Festival, red, blue and white fireworks were launched to coincide with an American patriotic song, "God Bless America".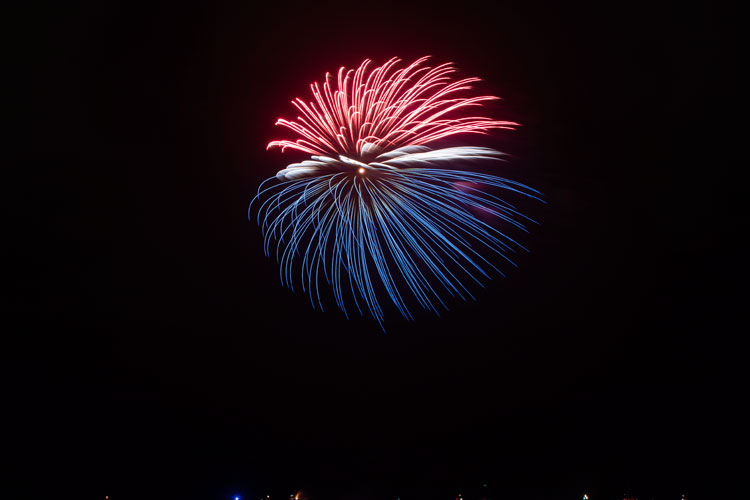 Brightness
In hope of a brilliant future for the children of the world who will lead the next generation, the "spirit of rice candy", the philosophy of human resource development in Nagaoka City, is expressed with fireworks along with the song "Brightness". The color changing fireworks that is a feature of Japanese fireworks was also beautiful.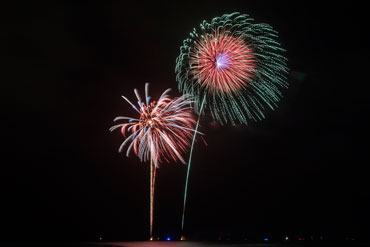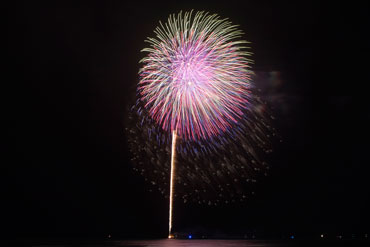 Phoenix
Phoenix, the emblem of Nagaoka City, has a strong desire to recover from two wars and repeated natural disasters. This time, fireworks were launched with Ayaka Hirahara's song "Jupiter", just like the Nagaoka Festival in Japan.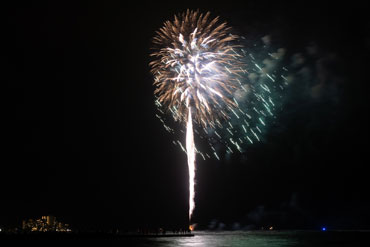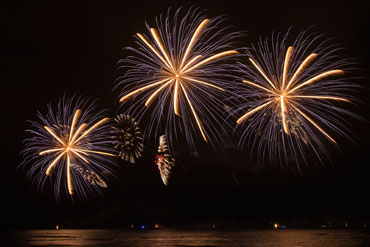 Honolulu City Lights
The fantastic scenery of Honolulu City Lights is expressed with palm tree, oranges and flash fireworks.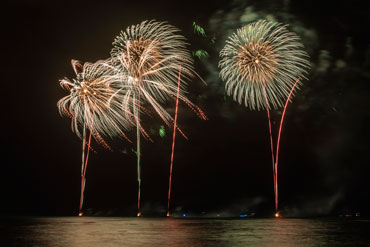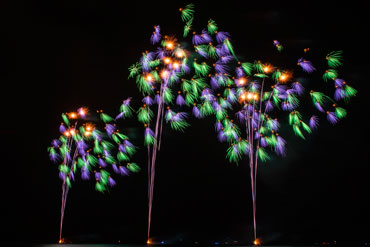 Star Wars Main Theme
In accordance with the "Star Wars Main Theme", various types of fireworks were used to express the magnificent world of Star Wars. The finale with continuous large fireworks were hits were masterpiece.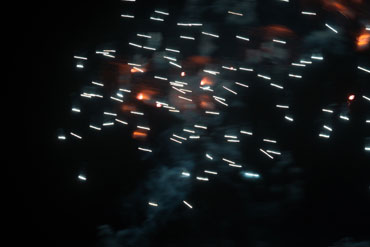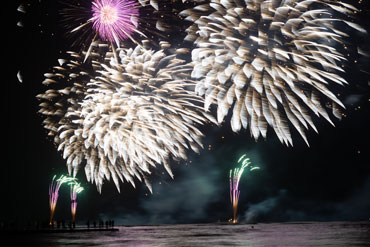 God Bless the USA
In the hope of Japan and US friendship and the development of sister cities, Honolulu and Nagaoka City, fireworks lit up the night sky with the song "God Bless the USA".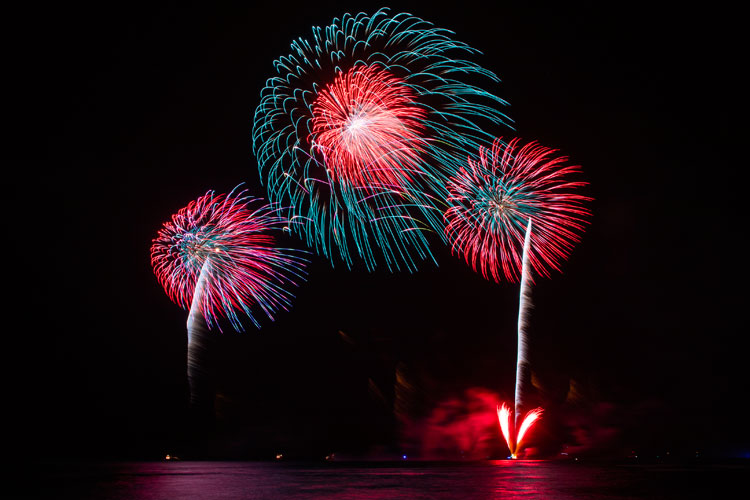 Ten-Chi-Jin
The gorgeous colorful fireworks were displayed with a song from a well known Japanese TV drama series "Ten-Chi-Jin" which were filmed in Nagaoka City. Everyone was just amazed by the Japanese fireworks technology.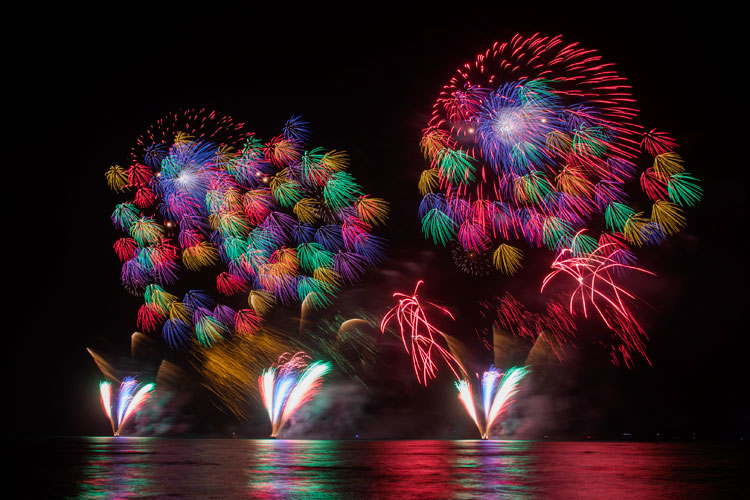 The firework display was longer than usual, but those 25 minutes flew by! Japanese fireworks are beautiful after all ! We will see you again next year!