Our dynamic Stage Performance was held on March 7 and March 8, 2015, performed by the participating groups of the Honolulu Festival.
There were various performing groups from Japan, Hawaii, Australia, Korea, Taiwan, Alaska and other countries around the Pacific Rim.
There were 4 stages at the respective locations:
Festival Stage, Fureai Stage at the Hawaii Convention Center
CenterStage at the Ala Moana Center
Special Stage at Waikiki Beach Walk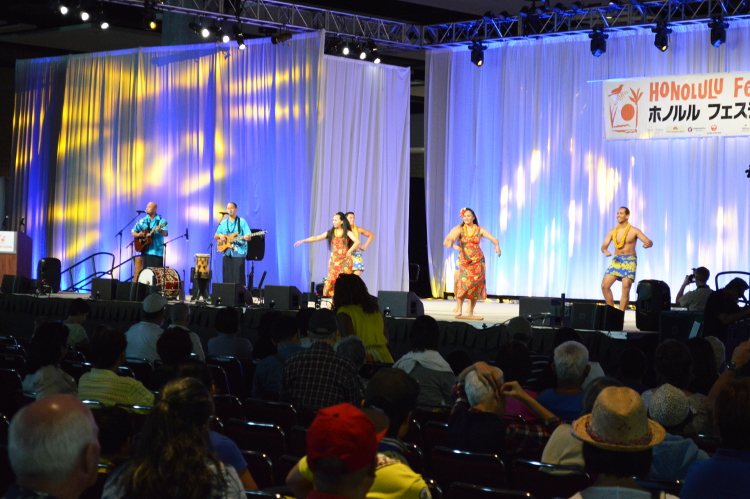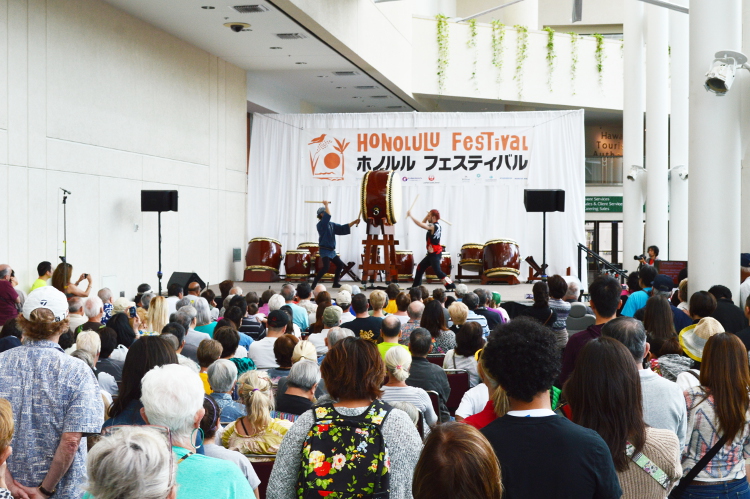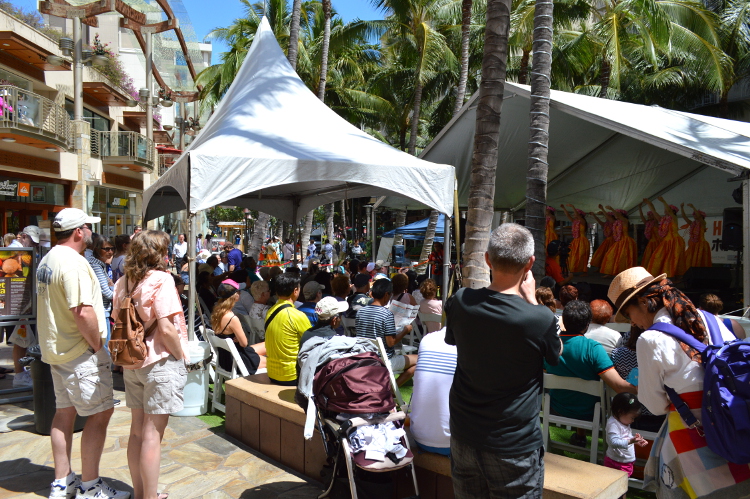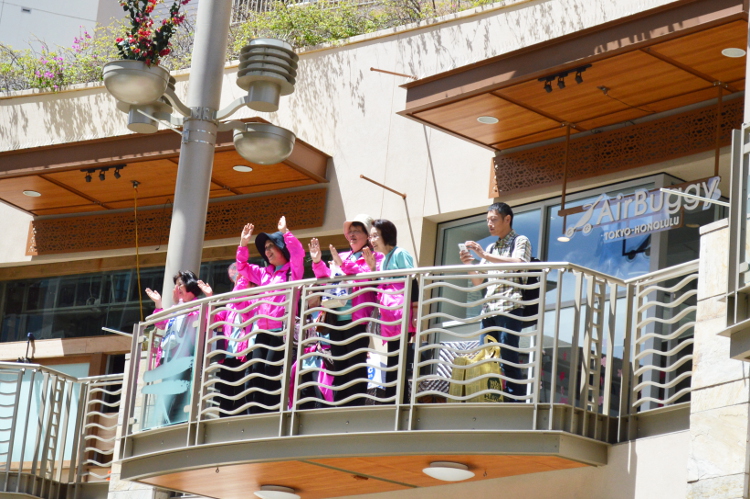 A lot of people were enjoying the performances at each venue.
There were wide range of genres from an energetic and speedy Hip-Hop dance, to a graceful hula dance, traditional dances, baton twirling, ukulele play and singing.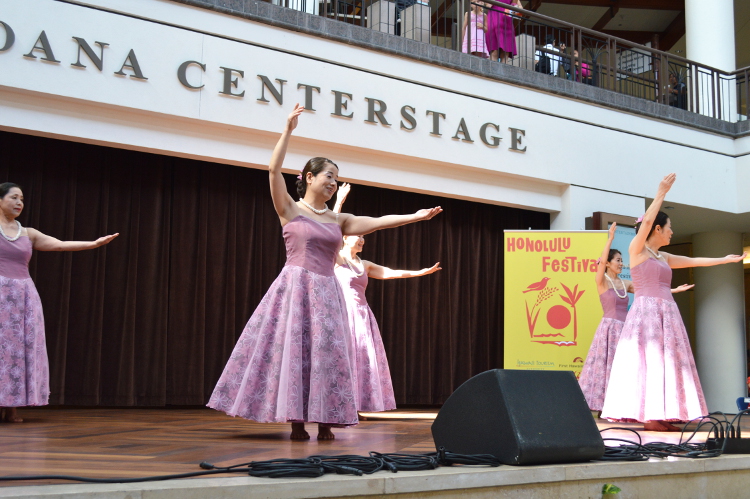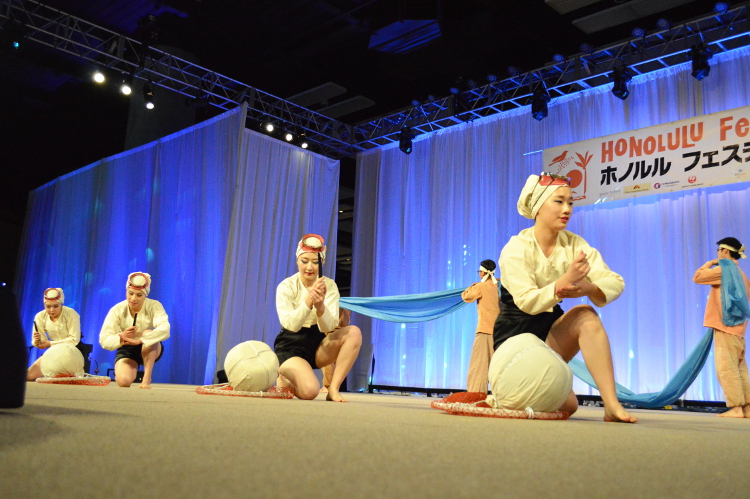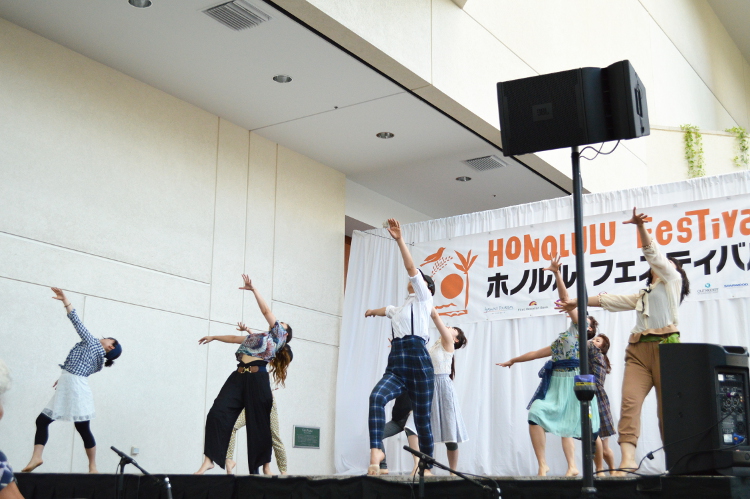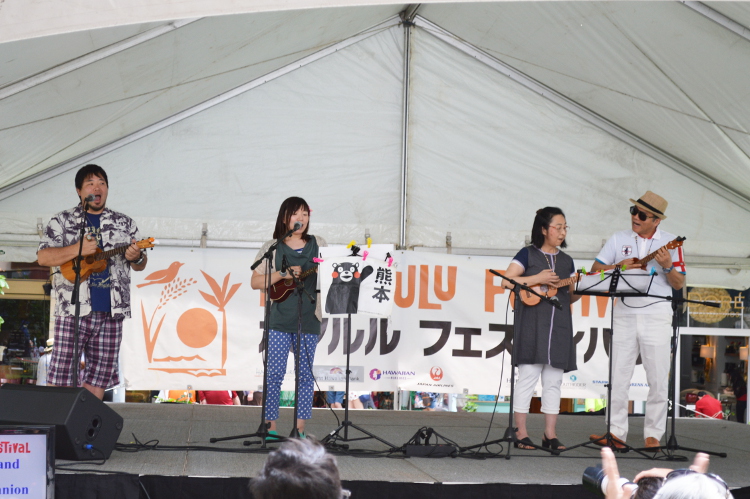 The performers looked nervous and anticipated while they waited for their turns in the backstage. However, they all looked confident and charming once they got up on stage. They've prepared their best hoping to entertain many audience. Also, they've trained themselves for the sake of self-improvement and fostering bonds between friends.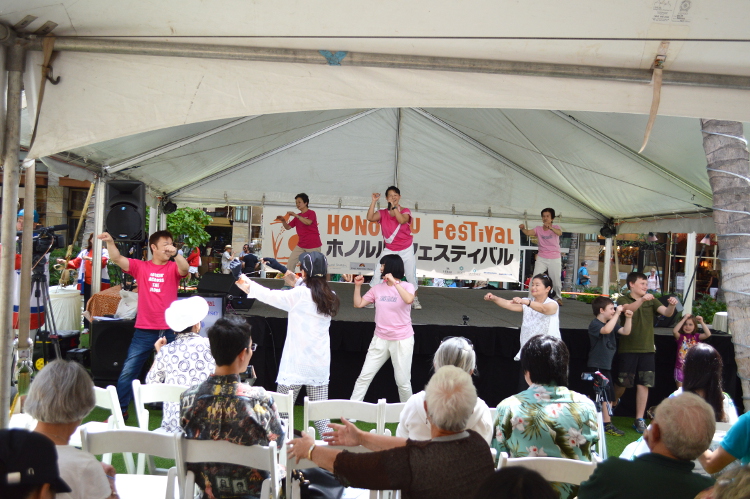 Those feelings were also depicted toward the audience through each performance. Some audience even joined the performance and enjoyed the cultural exchange.
While we were watching various performances that express unique cultures and traditions, we felt as if the world had gathered in Hawaii.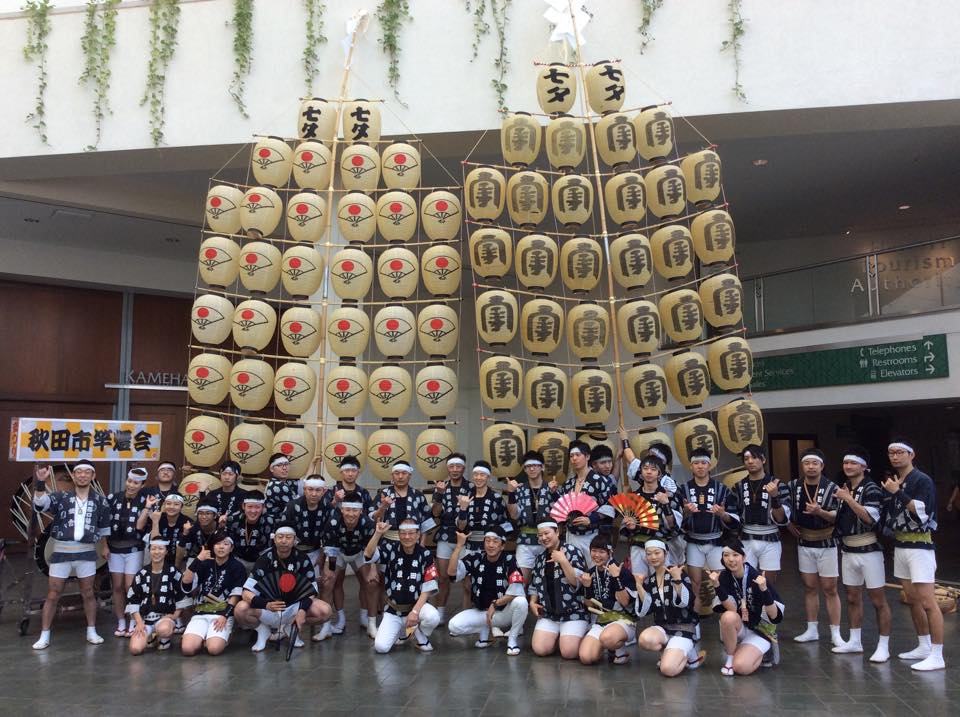 Akita Kanto Festival had joined the Honolulu Festival for the fifth time in 11 years. The audience got excited by the impressive balancing skills and various techniques of Kanto holders. In addition, there was an incident in the Hawaii Convention Center, where Kanto had collapsed because it was held up too high.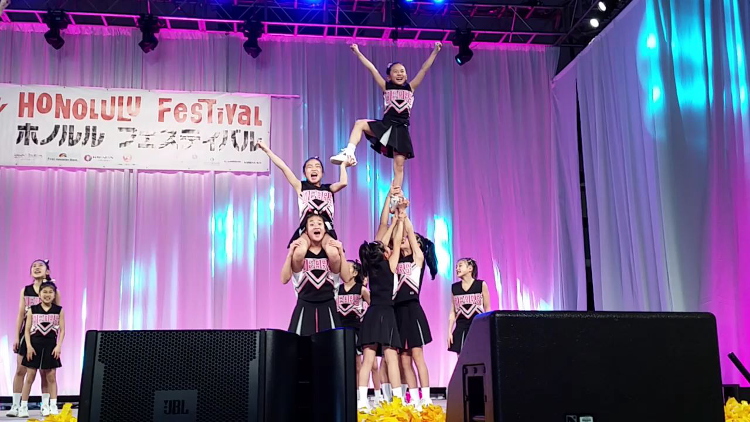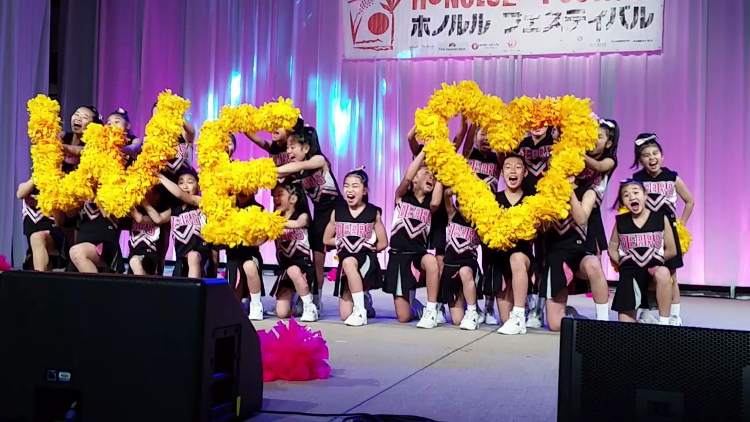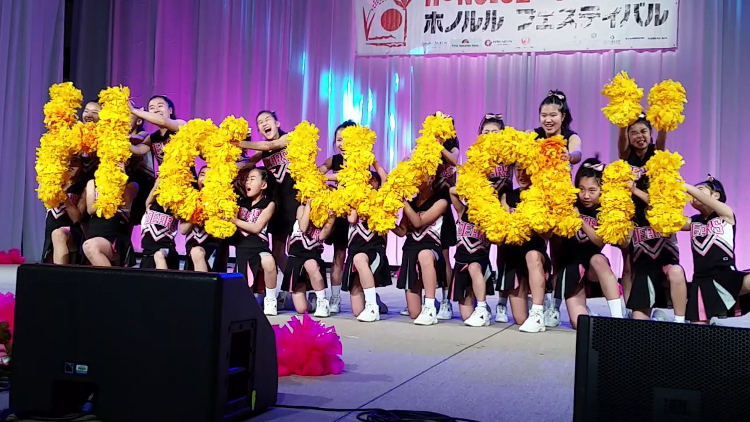 Hokusetsu Cheerleading Club DEARS is a cheerleading group that composed of 7 to 13 years old. This year was their first time to join the Honolulu Festival. The members used a pompom to form a phrase "We love Hawaii" and a word "ALOHA". They've gave their speech in English which was impressive and also adorable.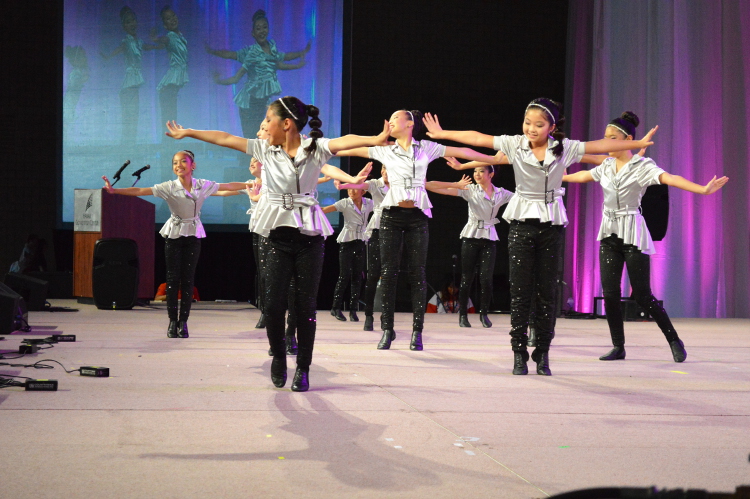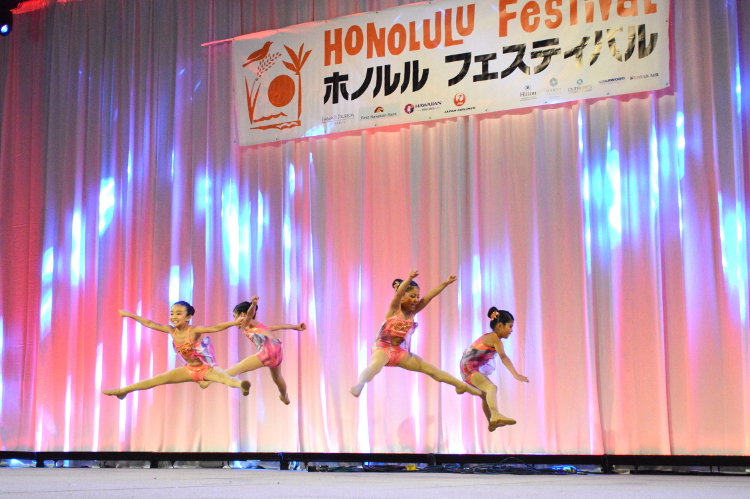 The children's dancing performances were so vibrant.
We are pleased that a lot of young generations have performed and participated in cultural exchange at our festival.
Also, those children who came from overseas may inspire locals in Hawaii via their intriguing performances.
The Honolulu Festival contributes to the society through education and regional activities by providing a platform for locals and others.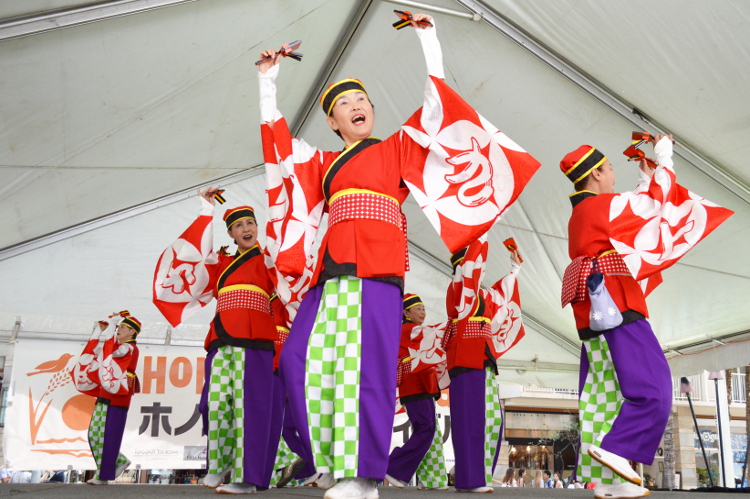 The Yosakoi dance group, Yosakoibito danced splendidly in a beautiful costume.
Various performances from each generation allow us to learn and foster which they also bridge the generation gap between the old and the young.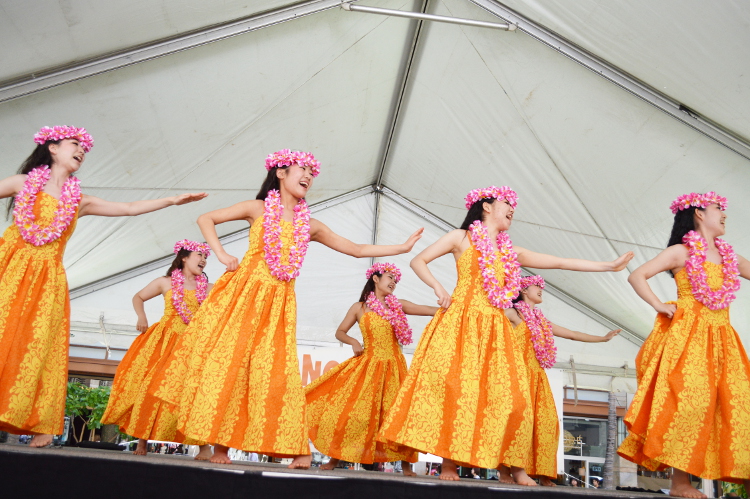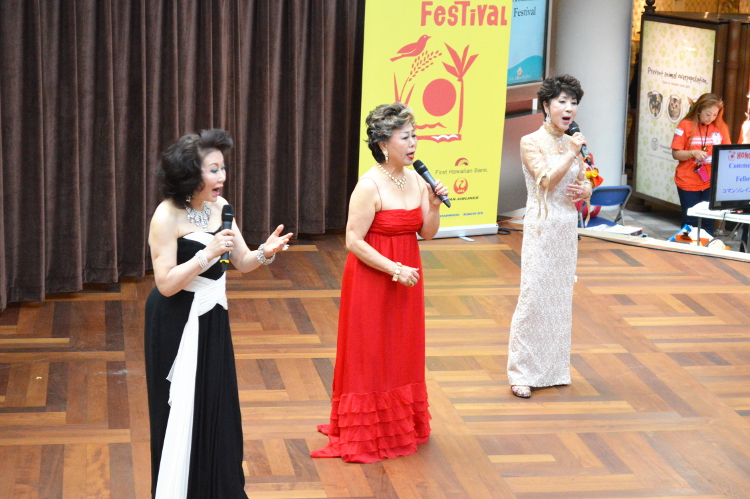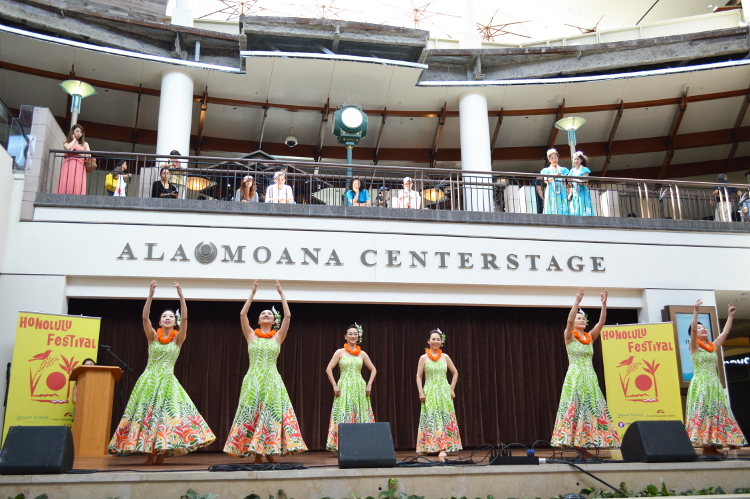 One of the highlights as a performer of our festival is that you get to feel a sense of accomplishment as being a contributor. Also, this gives the opportunity to build fellowships among the other participants and to share a wonderful moment with the audience and supporters.
We will start a new challenge to inspire others for the next year!