The Nagaoka Fireworks was held for the finale at the 23rd Annual Honolulu Festival on March 12, 2017. This show is inspiring a lot of audience every year, which this year was the 6th time.
There were many people who were heading to watch the Nagaoka Fireworks as soon as the Grand Parade had ended. Kalakaua Avenue was packed even though it was an hour before the show. Also, Waikiki Beach was filled with audience who were anticipatedly waiting for the fireworks to be launched.
The time is 8:30 p.m. All of sudden, a straight line of light quickly appeared and the big white flower bloomed in the night sky. This white color fireworks is symbolizing a prayer for world peace.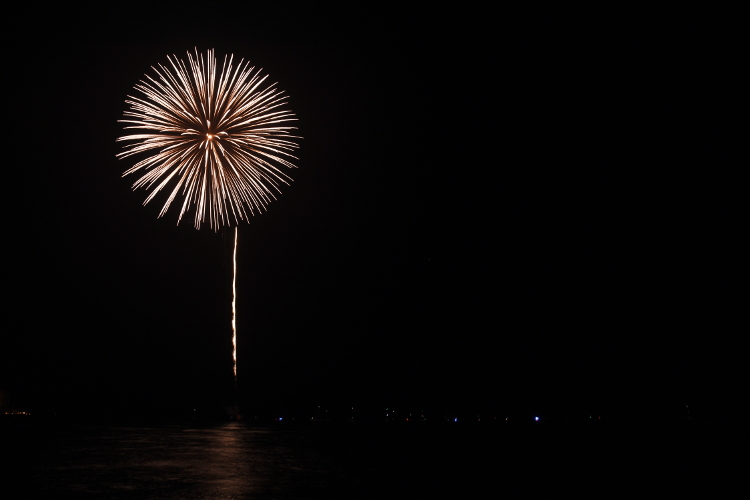 The Honolulu Festival's Nagaoka Fireworks began with 3 shots of white color fireworks.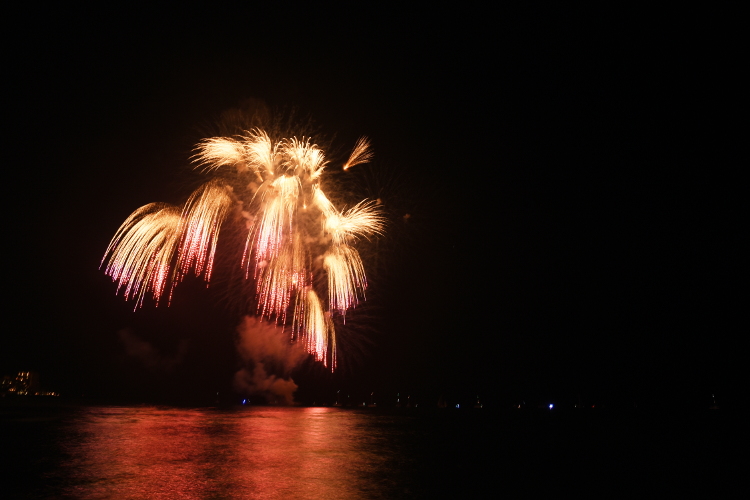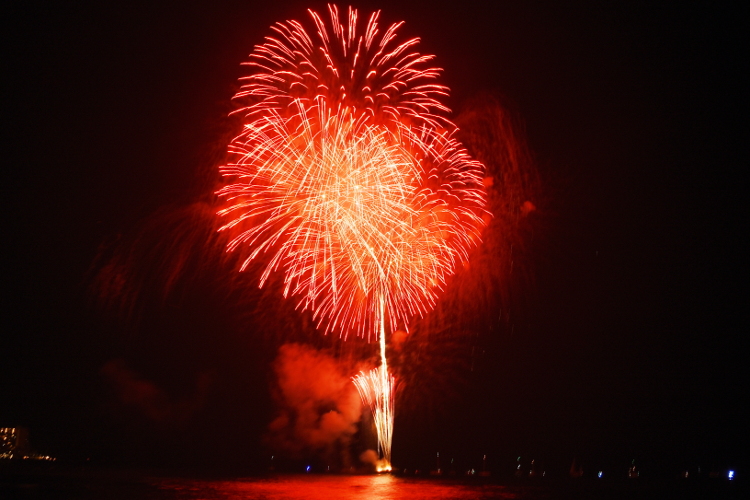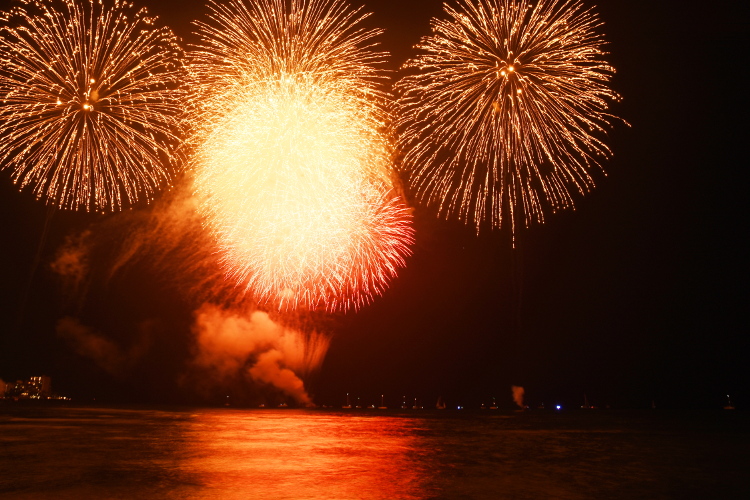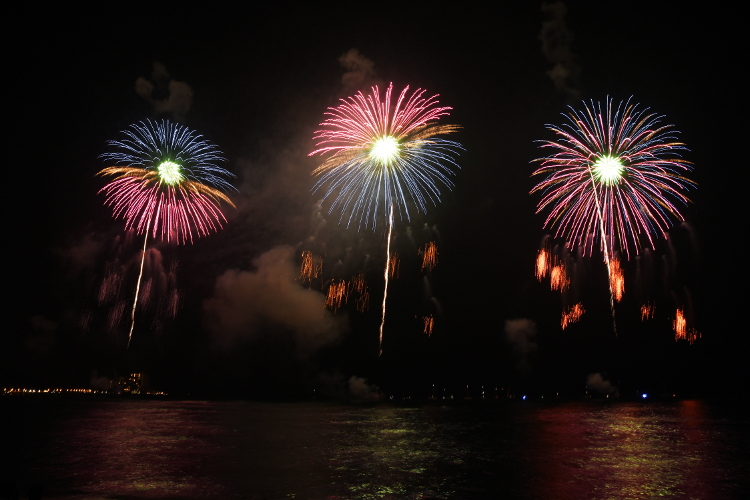 The music from the Hawaiian 105 KINE radio made the show dramatic and exciting. The fireworks were shot in a smooth manner, while Hawaiʻi Ponoʻī was being played on the radio.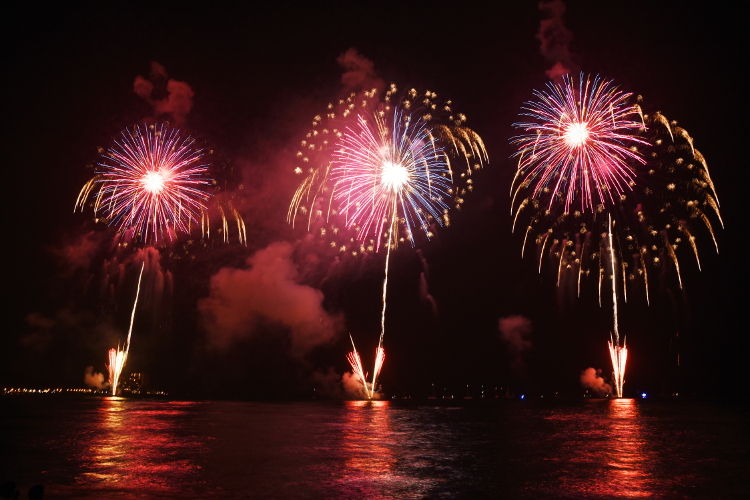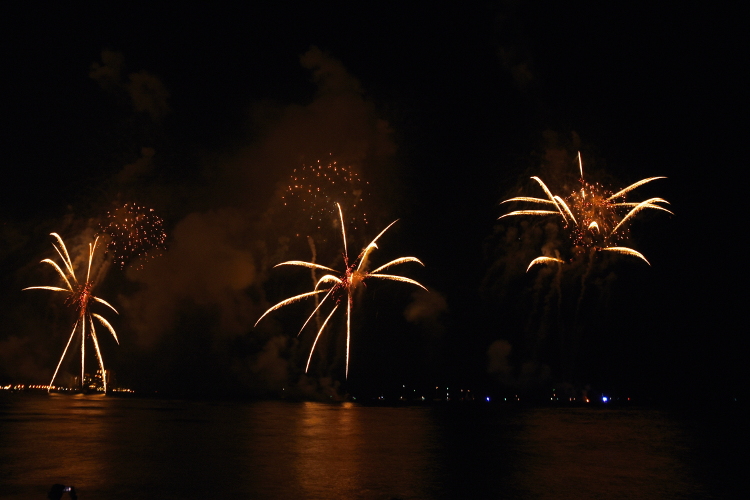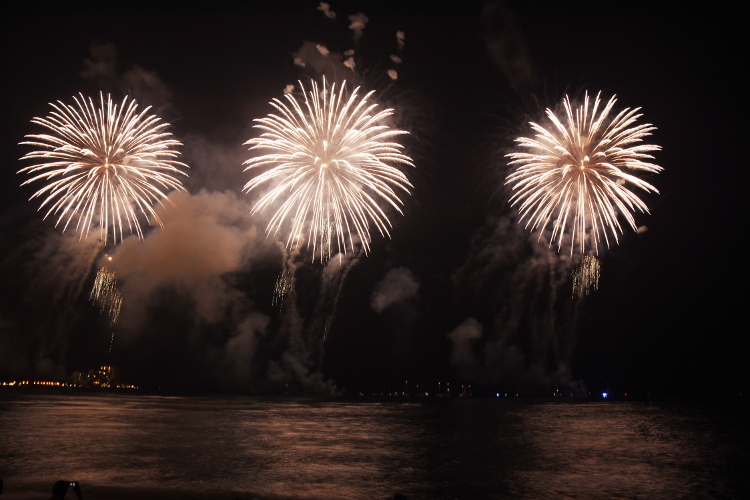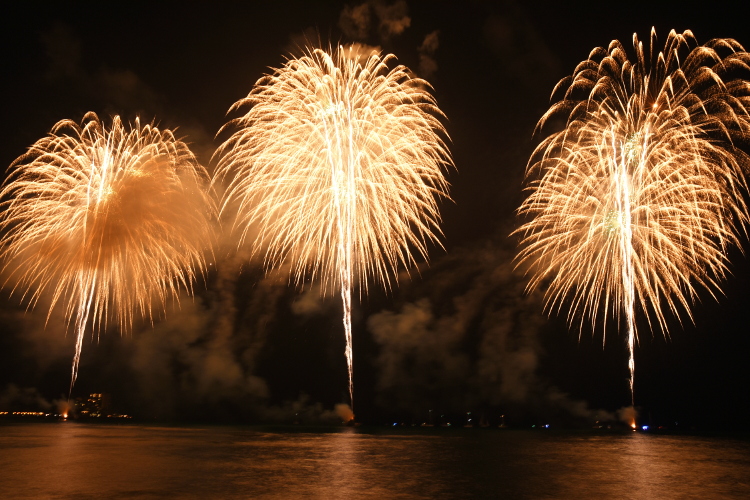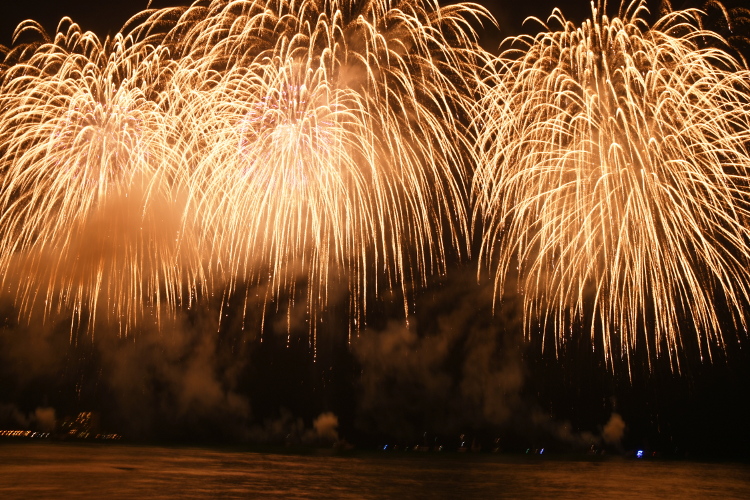 It has been almost 10 years since the 2004 Chūetsu earthquake. The fireworks called Phoneix which symbolizes recovery of Nagaoka City was shot off along with a song, Jupitar by Ayaka Hirahara.
There were loud cheers and applause all over the beach, when the large-scale fireworks were launched.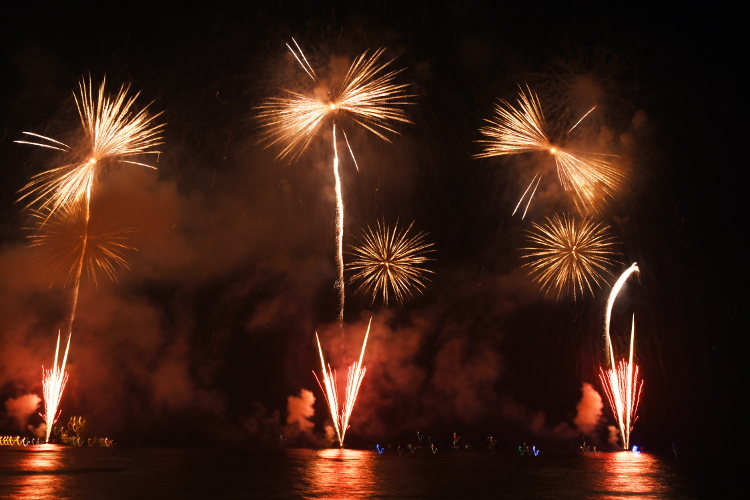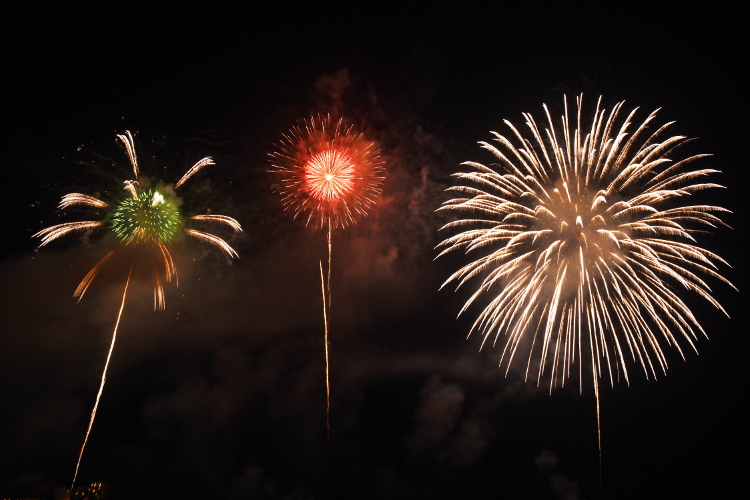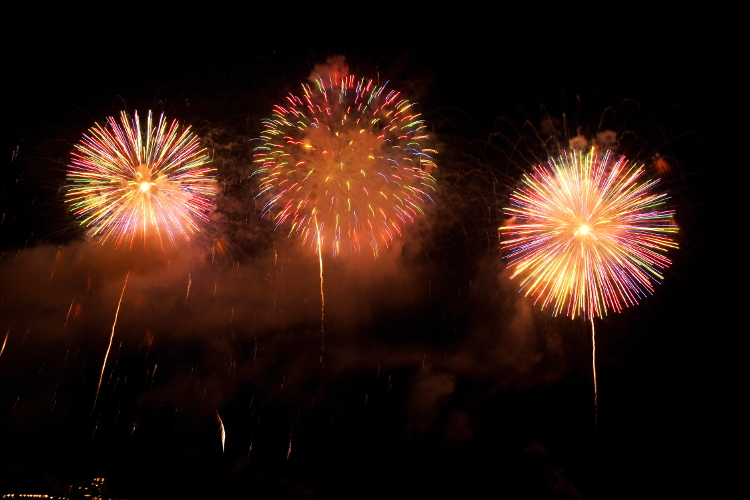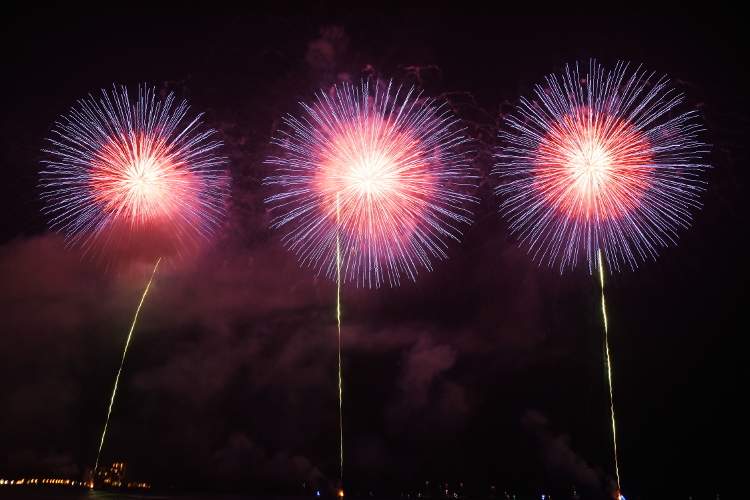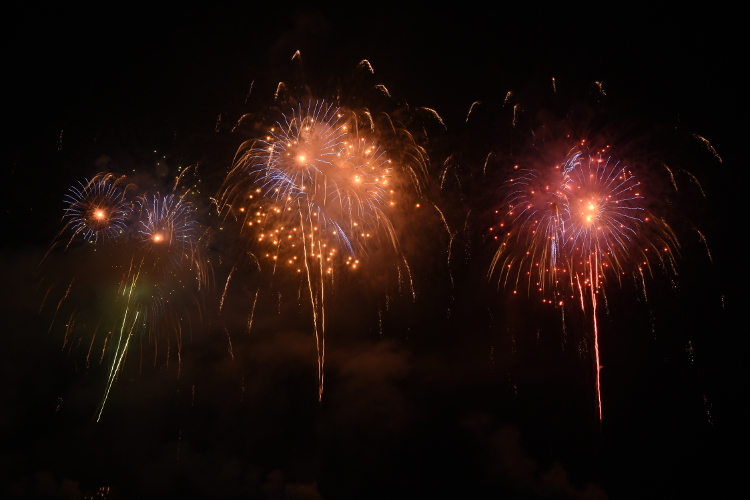 The Honolulu Festival's theme song, ~ONE LOVE Pacific Harmony~ by Dai Hirai was being played as colorful fireworks lit up the sky. Eventually, Waikiki Beach was in a relaxed atmosphere.
Here comes the climax.
The beach was filled with excitement when the theme song of Ten-Chi-Jin (historical Japanese drama that took place in Nagaoka City) came on.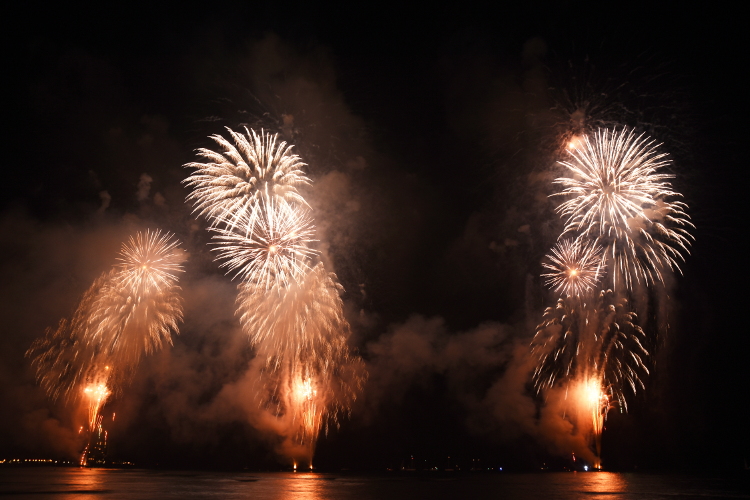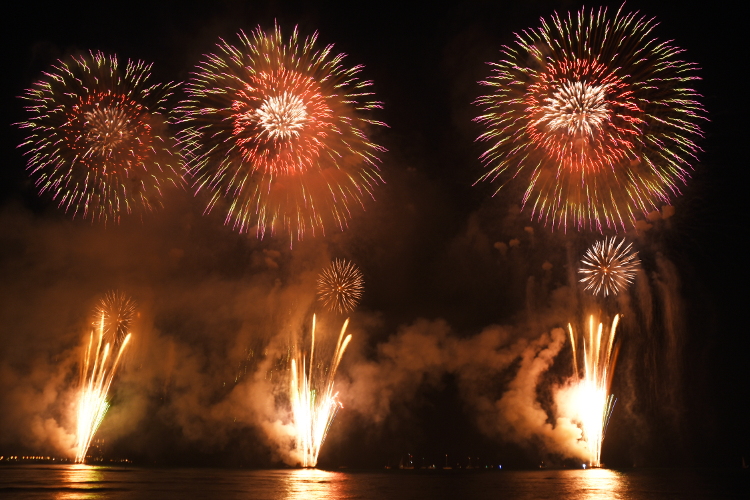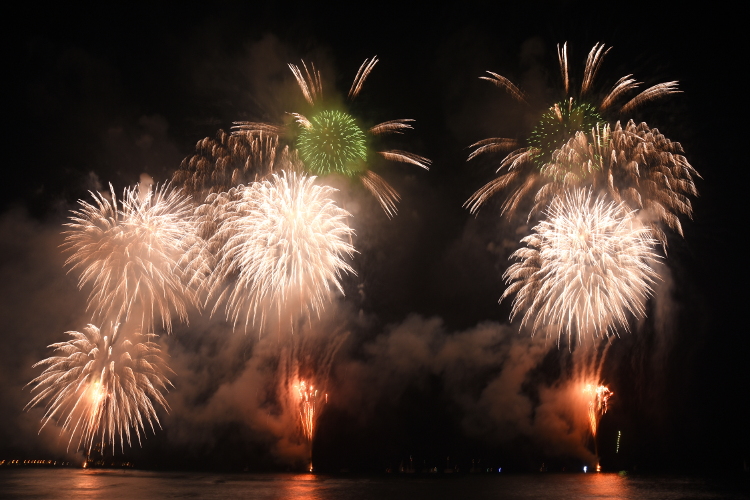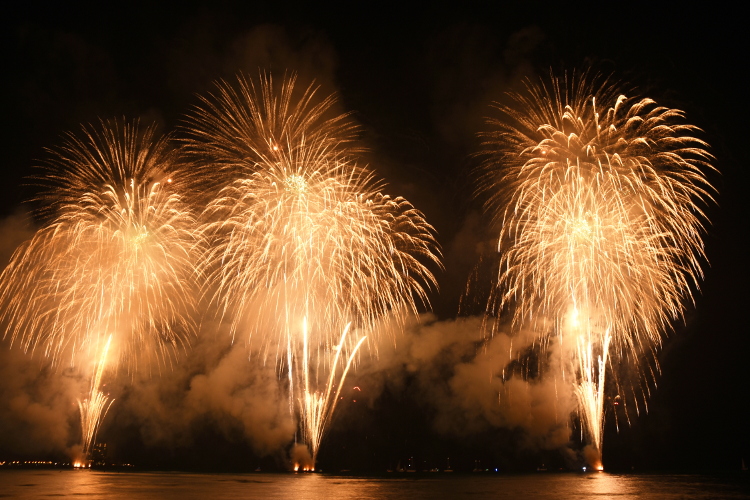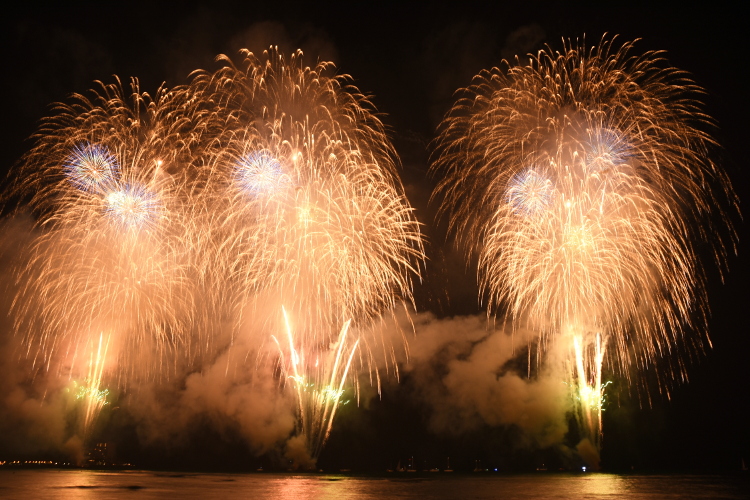 The excitement was at its zenith as random shots of Shidare-yanagi (weeping willow) were launched into the sky!
The Nagaoka Fireworks were launched into the sky of Waikiki with messages of "memorial" "recovery" and "world peace" for approximately 15 minutes. After the show was over, we were able to see many interactions among the audience in which they expressed their excitement and emotion to one another.
The Honolulu Festival is an annual event which is held for the 23rd time this year. It began with trial and error, which now became the major cultural festival, where people around the world are eager to join.
The Honolulu Festival would like to expand friendships beyond ethnic groups and generations under the theme of "Pacific Harmony". Also, we would like to continue expanding a circle of goodwill among Japan, Hawaii and other Pacific Rim countries, as well as countries around the world.
We would like to thank Nagaoka City and the city of Honolulu, as well as all of our sponsors for supporting the Nagaoka Fireworks. Also, we would like to thank every member who was involved in this event for over a long period of time.