The "Share Your Voice Project" is an educational collaborative project between the Honolulu Festival and Kapiolani Community College which was held for the fifth time.
There were a total of 70 participants including the students from Bunkyo University, Nagasaki University in Japan and the staffs of the Honolulu Festival Foundation. Everybody played their role to make the project successful. The opening to the public was on March 8 and March 9, 2014.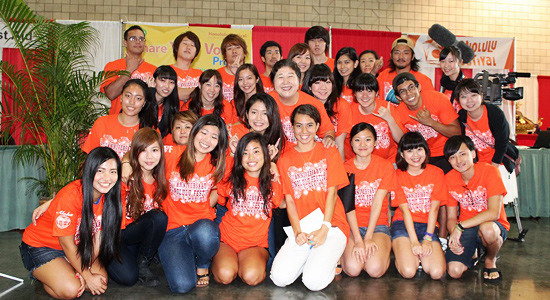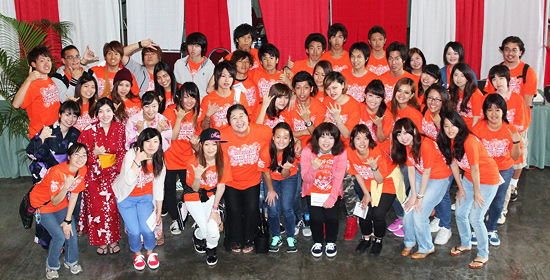 The objectives for the students were to report about the Honolulu Festival by their own words and interact with various people and cultures from Japan and Pacific Rim. This can improve one's cultural awareness. Furthermore, the scene of the festival was shown online in real-time which is significant in promoting worldwide.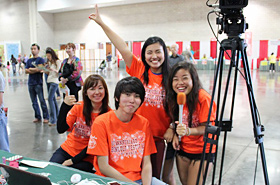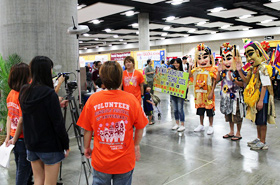 The students were divided into three teams:
-Team Reporter; Those who were in charge of streaming on Ustream and Youtube.
-Team SSN; Those who were in charge of the social media such as Facebook and Twitter.
-Team Headquarters; Those who were in charge of monitoring and editing videos.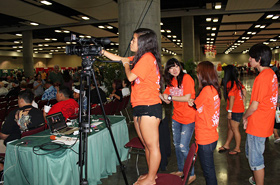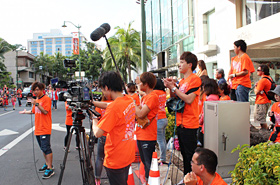 The Team Reporter struggled with using professional equipments, yet they managed to interview many of our participants at the Stage Performance and Craft Fair which were broadcast in live. At first, some of the interviewers looked nervous and awkward. However, the interviews were successful by each creative idea which was impressive.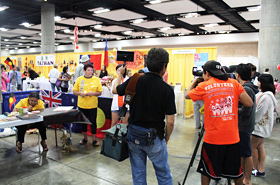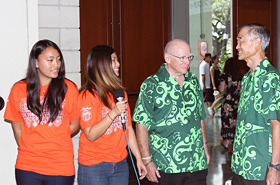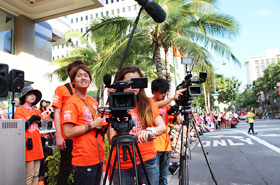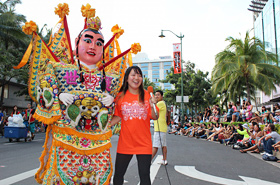 The Team SNS carried cameras and took pictures of various events. Also, they interviewed many participants to deliver the excited atmosphere in real-time.
In addition, some of the students in the Team HQ were in charge of editing videos. They checked the contents then worked on adjustment and created logo. Afterwards those videos were uploaded on Youtube, which gives an opportunity to watch for those who missed them on Ustream. Furthermore, those who were in charge of monitoring videos were also monitoring each team and sharing information with the Team SNS to upload each video on time.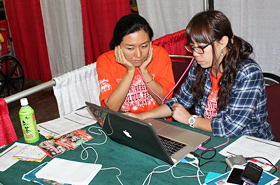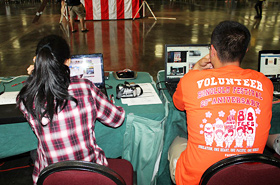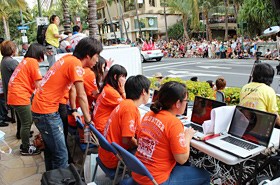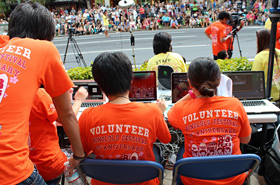 Furthermore, each student took responsibility as one of the members of the Honolulu Festival Foundation and shown contribution, even though the project was assigned as part of their coursework. The students were successful in reporting about the uniqueness of different cultures and they were able to understand and value each culture. We will continue to cherish the cultural exchange and offer learning opportunities for the young generations through the Honolulu Festival!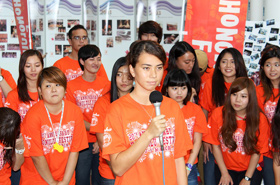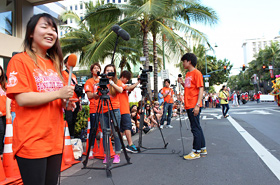 The 20th Annual Honolulu Festival: Live stream