The special musical event, Peace On Your Wings was performed on:
・March 12 (Sat) 11:00a.m.­12:00p,m., 4:00p.m.­5:00p.m.
・March 13 (Sun) 11:00a.m.­12:00p.m.
There were 3 time slots available for the show which was held at the Hawaii Convention Center.
The themes of the 22nd Honolulu Festival focused on "Peace" and "The Importance of Living Life" which emphasized on the "Cultural Harmony and Journey to Peace".
The main character was a girl named Sadako Sasaki, who became the model for the Children's Peace Monument in Hiroshima Peace Memorial Park. This monument is a commemoration for those children that suffered and died from the atomic bombing in Hiroshima. Sadako spoke of the brutality of the atomic bomb and promoted world peace.
Her life was honored through this musical and her legacy lives on through the youths in Hawaii.
-­OPENING-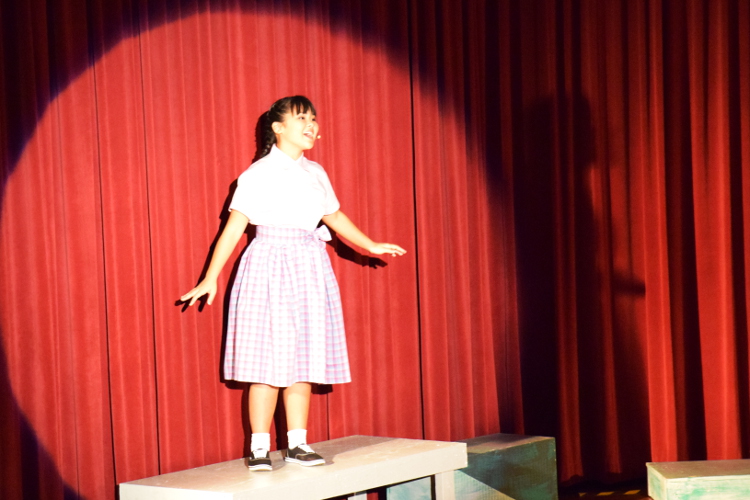 The play began with a beautiful and lively voice by Sadako Sasaki.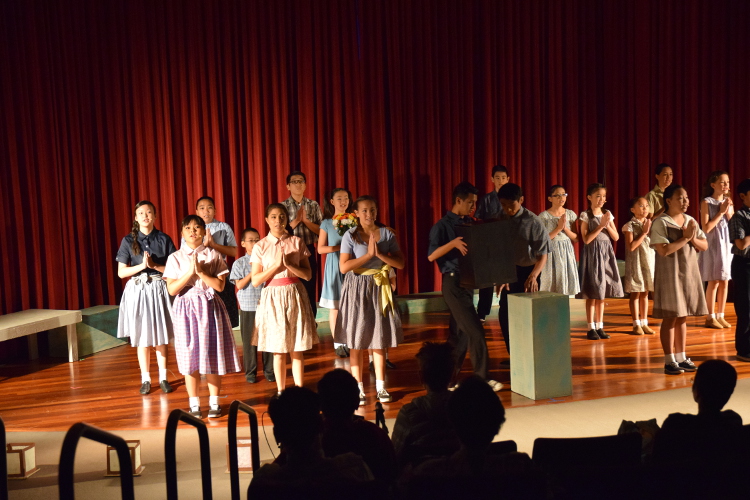 9 years have passed since the atomic bombing of Hiroshima. Sadako was 12 years old.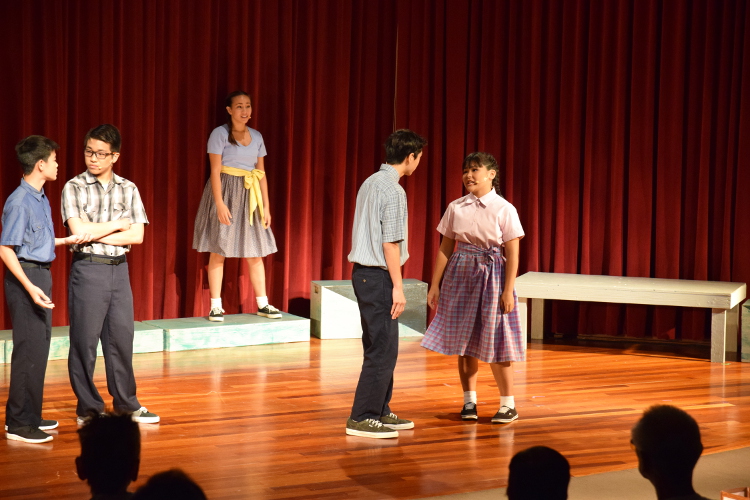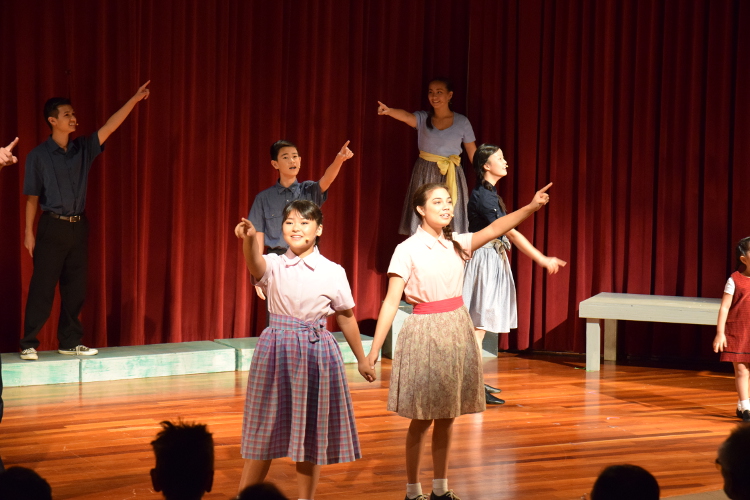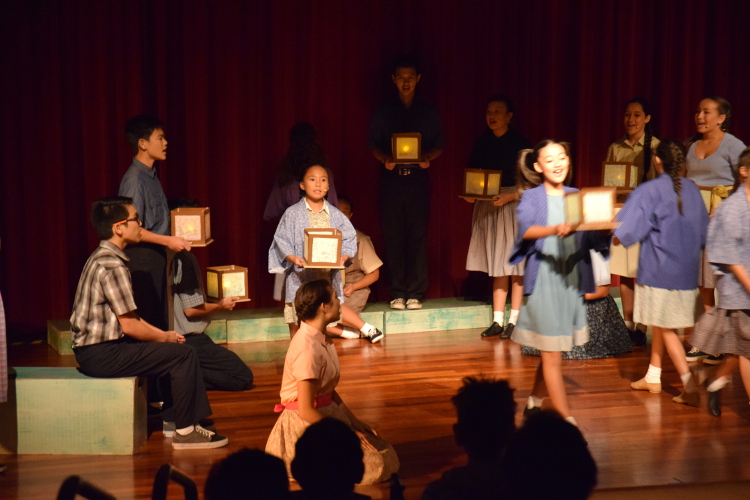 -­EKIDEN (a long­distance relay road race)­-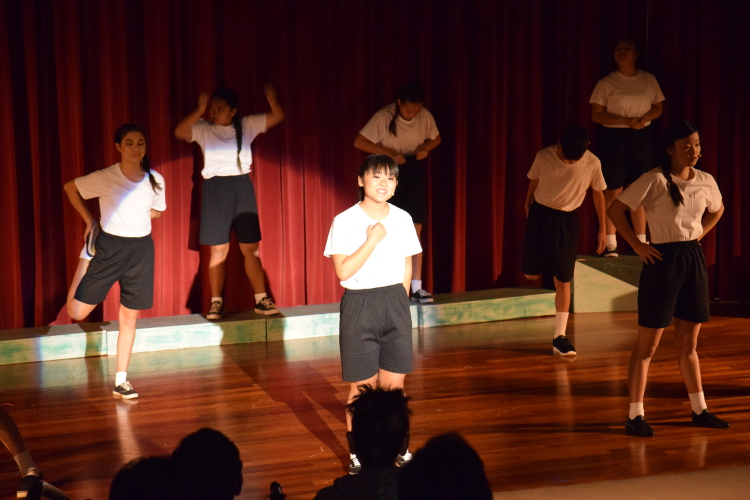 In this scene, Sadako's class was chosen to participate in the Ekiden.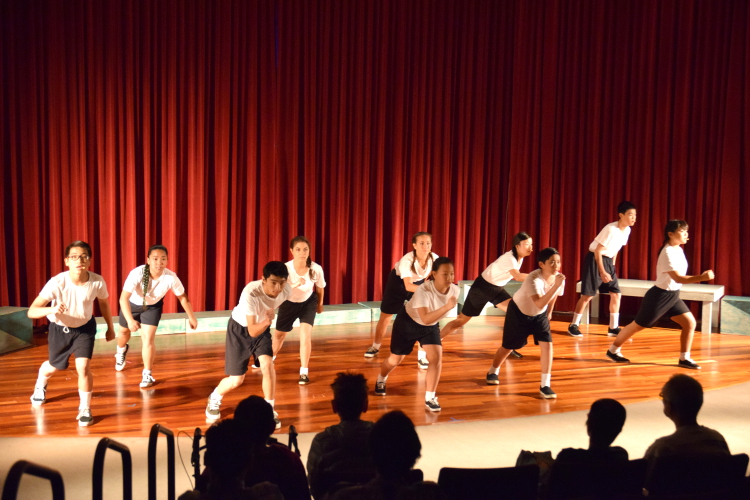 Sadako was active and loved playing sports. She became one of the selected runners in the Ekiden as a result of her hard training.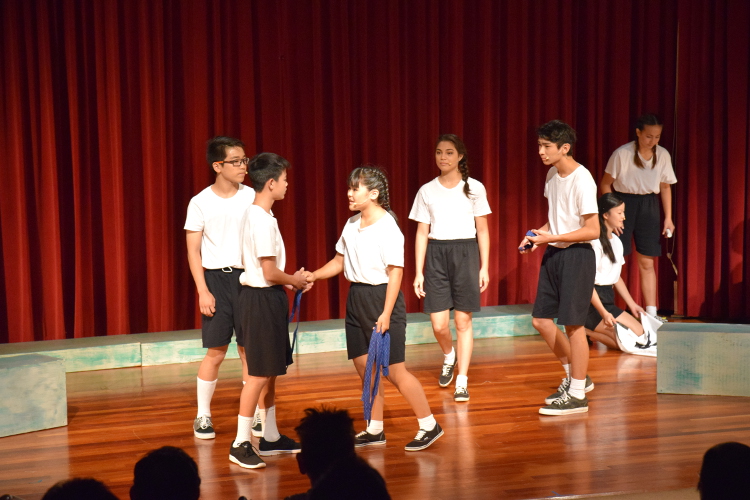 Sadako was a pillar of her class. She consoled her classmate who couldn't make it to the team and built a strong team spirit.
Also, she was a popular girl among her friends because of her kindness and leadership.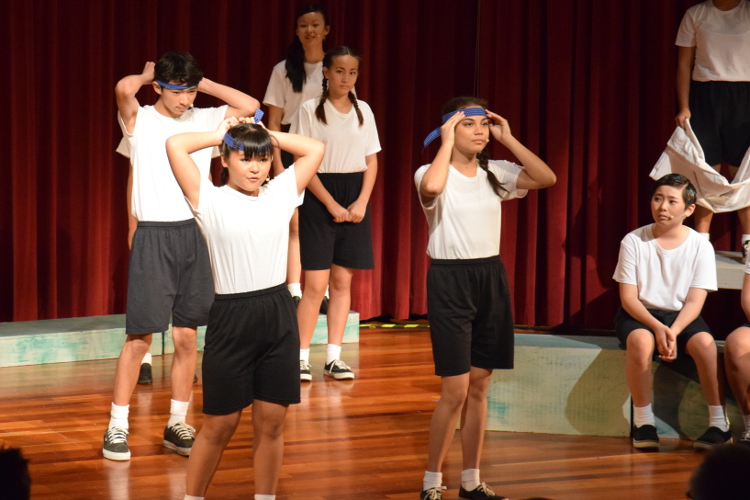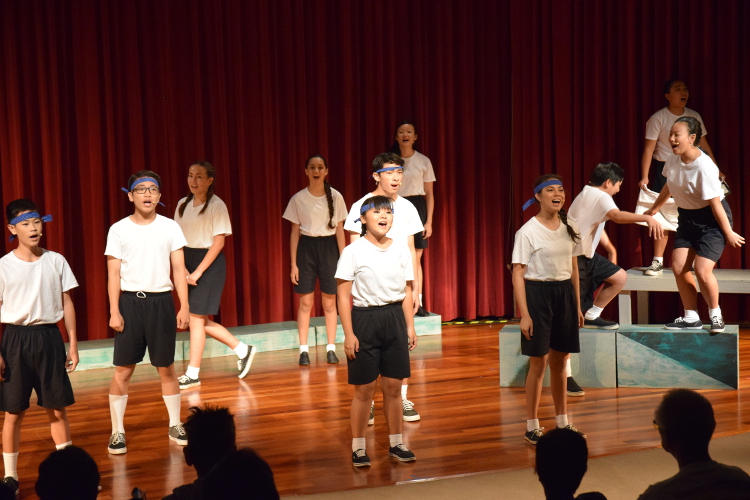 Sadako celebrated with her teammates after winning the race. At the same time, her health started to decline, so she went to the hospital.
-­AT THE HOSPITAL-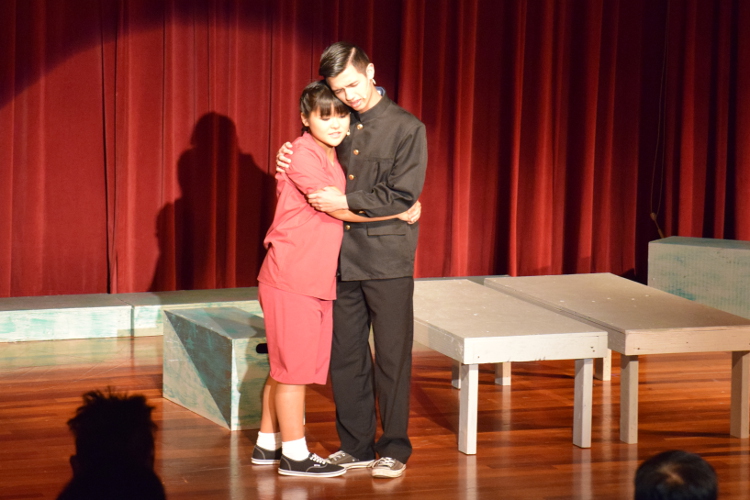 Later, they found out that Sadako developed leukemia hence she was hospitalized.
At one point, she and her brother, Masahiro were both saddened by her poor condition.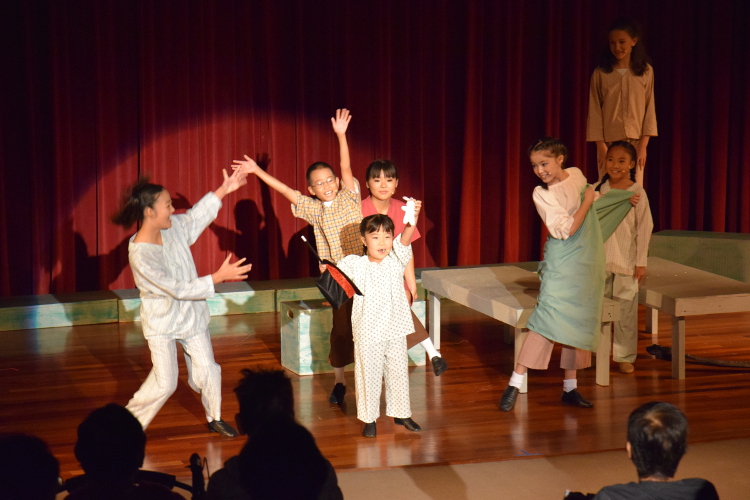 On the other hand, the other children in the hospital were lively despite of their medical conditions. They happily introduced themselves to Sadako.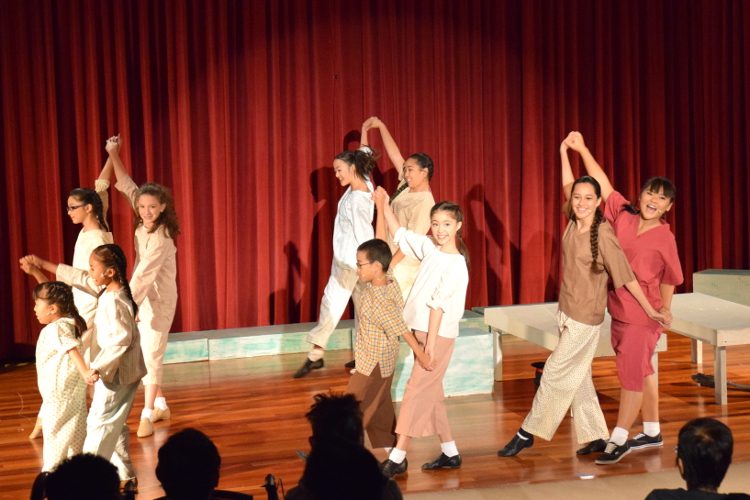 Sadako felt comforted by the children's cheerfulness and she was able to become happy again.
She hoped to go back to school to be with her friends and for her quick recovery.
Despite her positivity, she remained hospitalized.
-­SUMMER FESTIVAL-
Sadako showed signs of improvement in the night of summer. She changed to a yukata (Japanese traditional summer wear) for the summer festival.
"I can see my friends again!"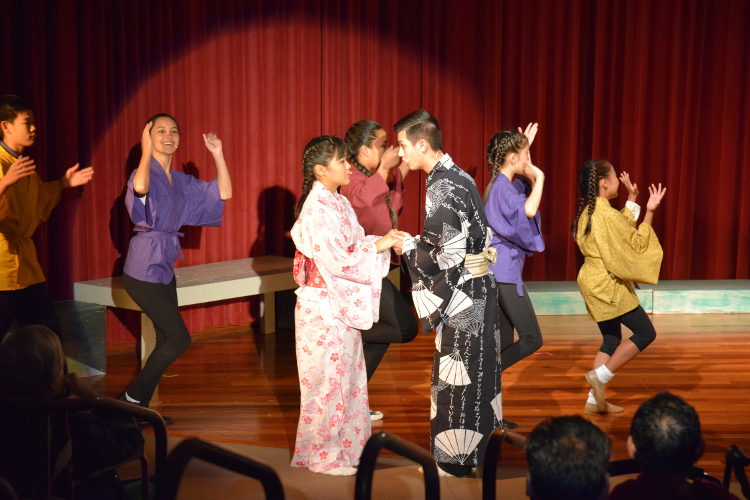 Masahiro felt worried. He warned his sister not to exhaust herself.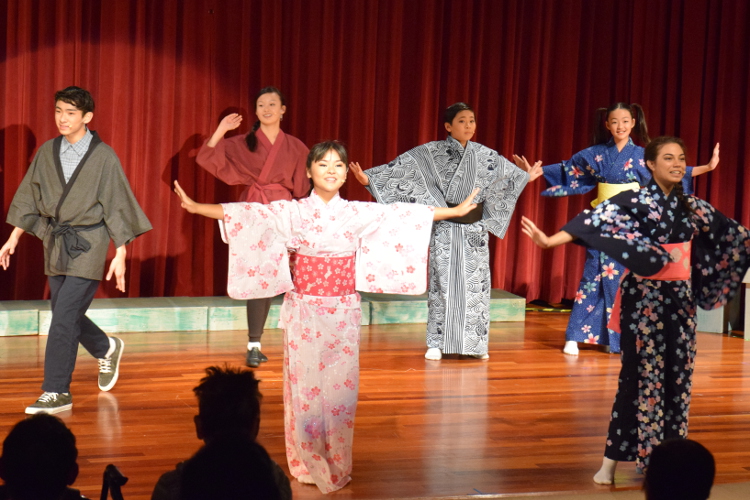 Sadako's classmates were not told why Sadako couldn't attend to school. Hence, they were delighted to see her. They spent a wonderful time dancing together.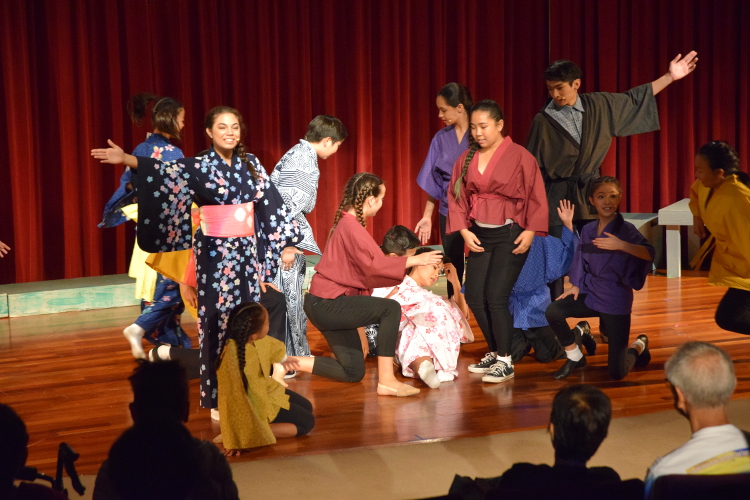 Sadako suddenly passed out in the middle of the festival.
-­Paper Cranes-
Sadako's classmates were shocked to discover that Sadako suffered from leukemia.
They took turns to visit her at the hospital.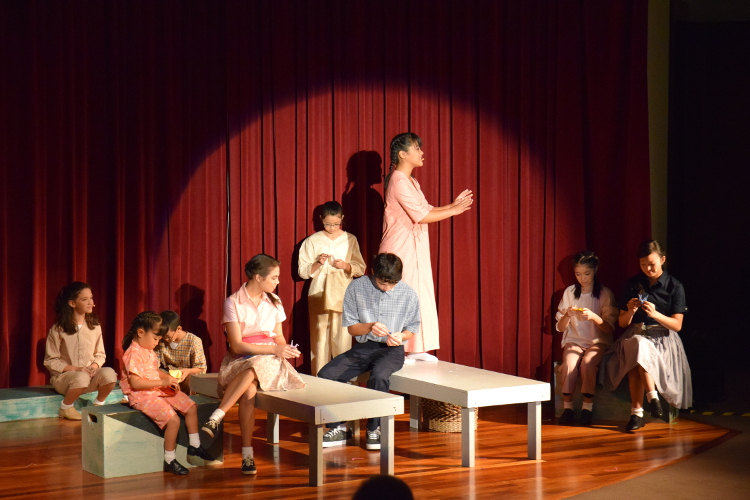 One day, a colorful origami crane was delivered to Sadako from Nagoya with a wish for her recovery.
Sadako was fascinated by the beautiful paper crane and decided to make it herself with prayers for her recovery as well as for world peace.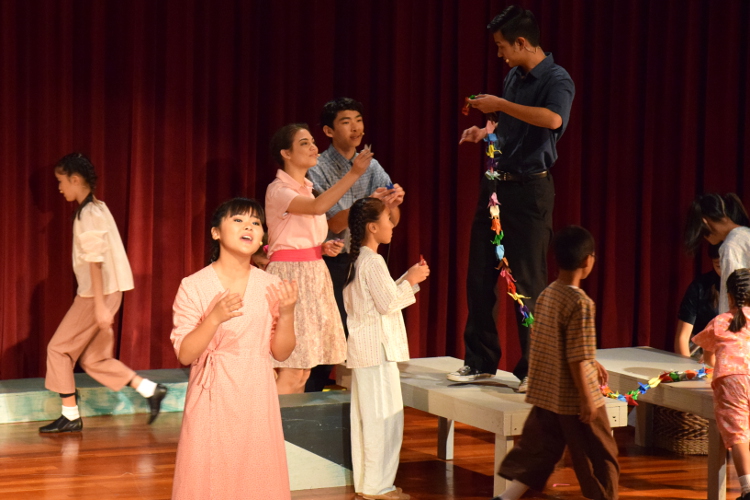 The 12 years old girl hardly complained during her tough fight with the disease.
She determined to battle against her illness with hope for life.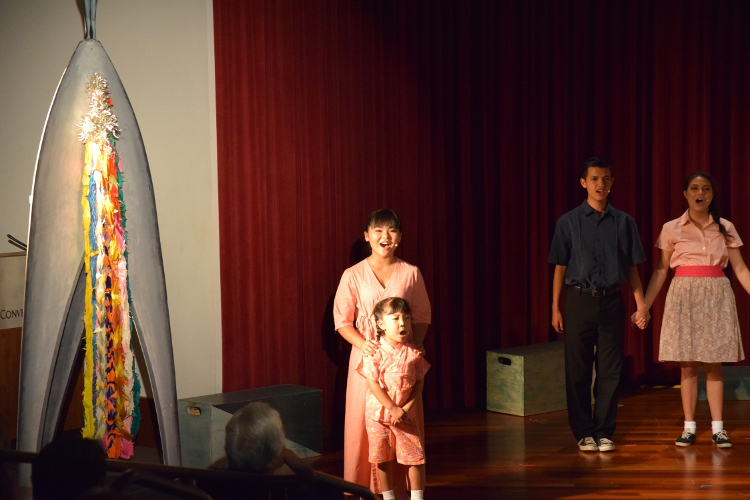 Sadako strung all the paper cranes she created and hung them from the hospital ceiling.
She folded 1,000 cranes in a month which she continued.
On the other hand, she never recovered from leukemia. The family watched over her body as she eventually died in the morning of October 25.
Sadako's message of hope for life and the preciousness of peace created The Children's Peace Monument which her prayer for world peace continues to this day.
­-Closing-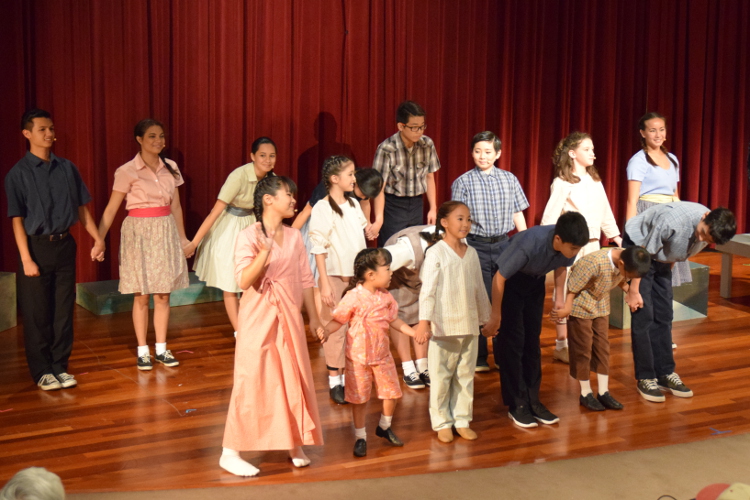 The audience gave a warm round of applause to the performers of Ohana Arts for their excellent performance.
The age of the performers ranged from 7-16 which is similar to Sadako's age. They were able to relate to the feelings of Sadako and the children.
After the performance, the audience looked mesmerized with their gentle smiles.
One of the audience commented,
"I was impressed with Sadako's optimistic attitude toward life. I came to realize just how wonderful it is to live. Sadako gave me courage to go on with my life."
The group, Ohana Arts had an interview before their performance. They stated that their intention is to convey the message of peace and the teaching of "treasuring every encounter, for it will never recur" which was successful.
In 2013, Sadako's paper cranes were displayed at Pearl Harbor, Arizona Memorial. The world may learn that the children have suffered tragically as a result of the war and the atomic bombings through the life of Sadako Sasaki and the Children's Peace Monument.
World peace can be achieved if we rejoice each moment of our lives and continue to live with hope similarly to Sadako.
We pray to support in achieving peace through various activities and events at the Honolulu Festival.
PEACE ON YOUR WINGS Performance Schedule
Peace On Your Wings is scheduled to be performed in Honolulu and Los Angeles areas.
We would like to invite those who missed and we encourage to ponder on the preciousness of peace through this musical.